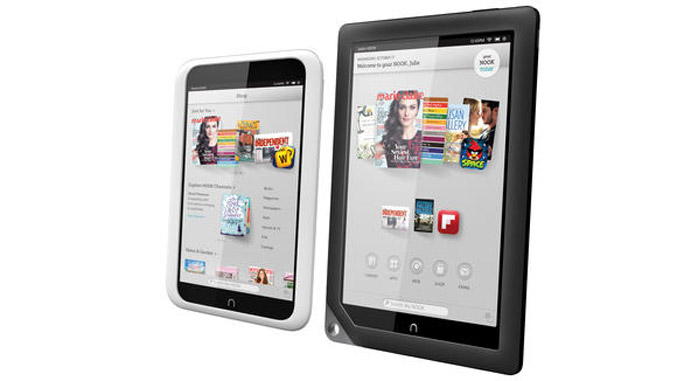 Barnes & Noble has followed up the year 2010 release of the Nook Color with two new tablets – the Nook HD and the Nook HD+ – that have been designed to put some pressure on rivals Amazon and Apple.
"We did create the category. We are going to do reading better than anyone else – with the weight of the product, the ergonomics, and the screen – this display is unprecedented," Barnes & Noble's CEO, William Lynch, told ABC News. "We are competing with better content consumption specs and adding content types."
Indeed both models come with high definition displays as the names suggest. The Nook HD features a 7-inch HD display at 1440 x 900 pixels, while the Nook HD+ comes with a 9-inch HD screen at 1920 x 1080 pixels – much better than the 1280 x 720 displays found in the latest Kindle Fire tablets. Barnes & Noble also claims the Nook HD is the lightest HD 7-inch tablet at the moment. It weighs just 315 grams compared to the 395-gram Kindle Fire HD and the 340-gram Nexus 7. It's also easier to hold than the Fire: it is half an inch narrower.
Apple's iPad also comes under fire – Barnes & Noble says the Nook HD+ is the lightest and cheapest full HD tablet being 20 per cent lighter than the iPad at nearly half the cost.
Both tablets are based on fast dual-core chips and sport 1 GB of RAM and microSD card slots for expanding storage capacity. They also run Android 4.0 Ice Cream Sandwich. Along with them Barnes & Noble launches Nook Video – a new video service that includes movies and TV shows from major studios – in addition to the huge B&N book catalog.
The Nook HD will cost 199 USD while the 7-inch version of the Nook HD+ will cost the same. The 9-inch Nook HD+ will set you back with 269 USD. The tablets will become available for purchase next month.

Source: ABCNews.go.com