Brainchild launched today a new Android based tablet, specifically designed for use in the classroom and education with built-in features that keep schools and students safe.
Brainchild says that the Kineo tablet was designed in close cooperation with teachers and administrators and unlike other tablets that can surf the Internet at will, Kineo can only access websites that are pre-programmed by the administrator or teacher, as well messaging capabilities have been disabled to make sure that students will not disperse their with chatting. It has rugged construction, packs 7-inch (800 x 480) "heavy-duty" touch screen display and runs Android 2.1 OS,  powered by 800MHz Dual Core Processor. Kineo has 2GB internal storage, 256 DDR RAM and includes 802.11b/g WiFi, SD Card Slot, USB port,  HDMI, Headphones jack, supports Flash and is backed by 4500 mAh Li Polymer battery that offer 10-12 hours of work.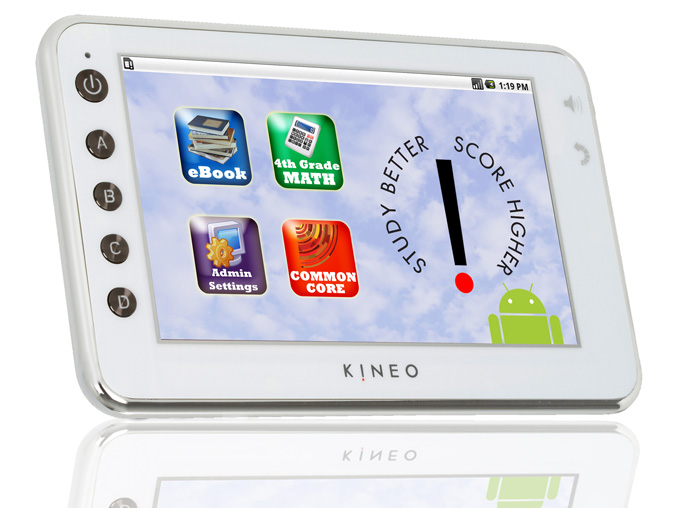 The tablet is optimized to be used with Brainchild's Achiever, a web-based assessment and standards-based instruction program that is capable to evaluates performance and then delivers tutorials and retests students to determine progress on state standards in mathematics, language arts and science.
The  Kineo Android tablet is on pre-order status now for $299.99 and shipments will begin in March.