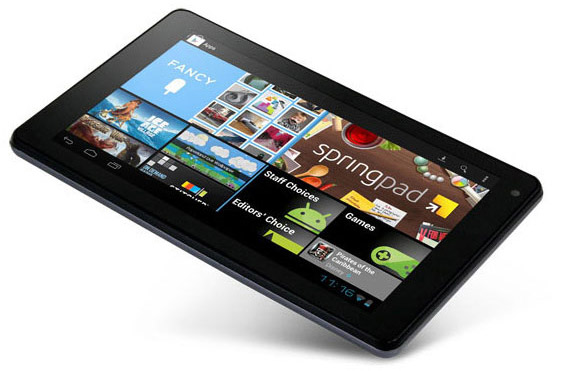 The British book and e-book distributor Gardner Books has launched an incredibly cheap tablet in the United Kingdom. Gardner Books has wanted to come up with such a device for a long time and now's the time for the company to debut a tablet device. Interestingly enough for an e-book distibutor, Gardner Books launches an Android-based tablet named Gardner GoTab.
The device comes with a 6-inch screen at 800 x 480 pixels with a capacitive touchscreen. It also runs Android 4.0 Ice Cream Sandwich on its 1 GHz processor with Mali graphics and there's Wi-Fi 802.11n too. The tablet features a g-sensor, 4 GB of flash storage, a microSD card slot and a VGA camera too.
Gardner Books is supporting the GoTab with Hive Reader, an application, which ties in to the Gardner Hive e-bookstore. But since this is an authorized Android tablet it should also support any of the other reading apps found in Google Play.
But perhaps the most interesting thing about the GoTab is price – the tablet will sell for just 59 GBP when it becomes available next month. This is around 100 USD, which surely makes it one of the cheapest tablets ever. There will be more information on the GoTab next month once the device becomes available for purchase, but as of now it is one little interesting thing.
Source: The Digital Reader