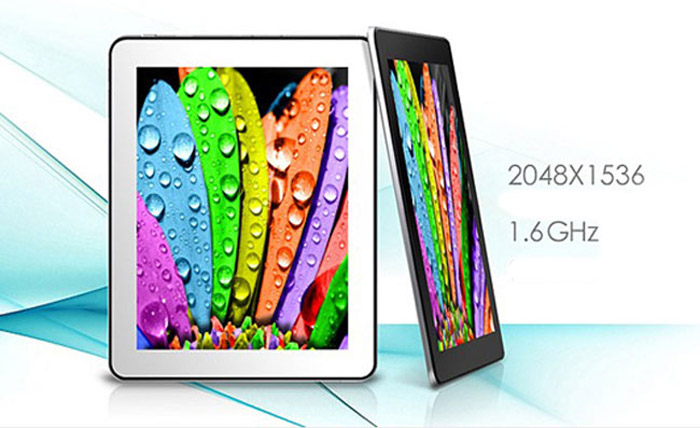 You may not have heard of Cube and Chuwi but these two Chinese manufacturers have released two new 9.7-inch tablets that carry the same Retina display found in Apple's iPad.
The new tablets will be known as Chuwi V99 and Cube U9GT5. Both of them sport 9.7-inch displays at 2048 x 1536 pixel resolution, Rockchip RK3066 ARM Cortex-A9 processors at 1.6 GHz, 1 GB of RAM, Mali 400 graphics, 16 GB of storage memory and microSD card slots.
The two tablets also come with two 2 MP cameras, Bluetooth 2.0 and Wi-Fi 802.11n support and batteries that will power them for as many as 10 hours.
You can get your Cube U9GT5 for just 266 USD, while the Chuwi V99 will make you pay 290 USD.

Source: Geeky Gadgets