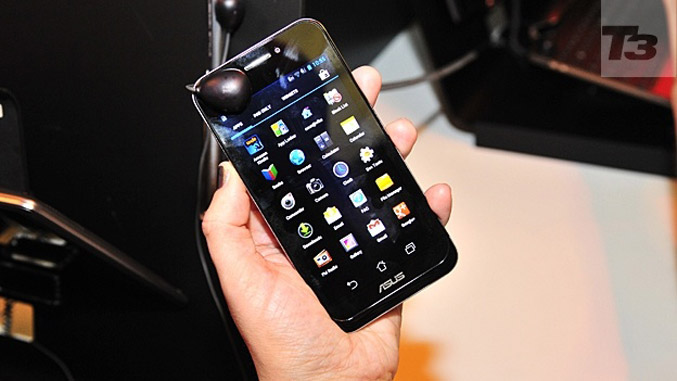 It's a common thing nowadays to see the specs of an upcoming device on the Internet well before it actually appears on the market. The ASUS Padfone 2 is not an exception – the device will be launched on the market on October 16, but you can grab the specs right here and right now!
In case you don't know the ASUS Padfone 2 will be a hybrid device that combines the functions of both a smartphone and a tablet. It will measure 137.9 x 68.9 x 9 mm and will weigh 135 grams. The device will be based on a quad-core Qualcomm Snapdragon S4 Pro APQ8064 processor running at 1.5 GHz and will also have an integrated Adreno 320 GPU. The Padfone 2 will also offer a 4.7-inch sensor display at 1280 x 720 pixels, 2 GB of RAM, a rear 13 MP camera with autofocus, as well as HD video recording. Finally the ASUS hybrid device will come with a 1.2 MP front camera, Wi-Fi 802.11a/b/g/n, LTE, Bluetooth 4.0, GPS, a microUSB port and a battery with a capacity of 2140 mAh.
The only thing that remains a mystery now is pricing.

Source: HWP.ru