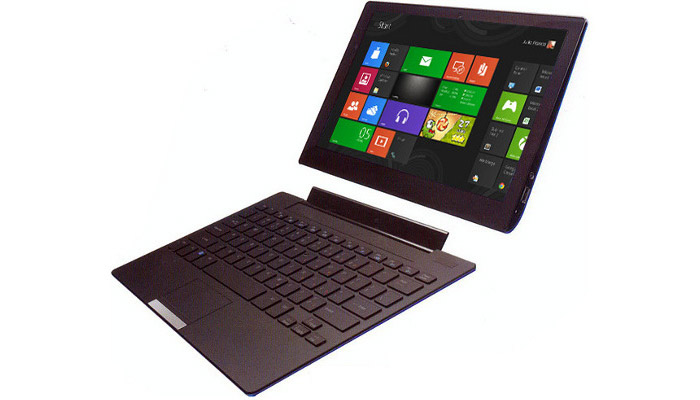 The prevalence of the Windows operating system on most personal computers often causes problems when users start using another OS such as Android. At the same time people who use smartphones extensively face the same issue when using computers, especially based on new Windows versions.
To solve this issue once and for all the Italian company Ekoore has announced the Python S3 tablet, which combines three operating systems in one piece of hardware. Thus the Python S3 offers Windows 8, Google Android 4.2 Jelly Bean and the latest Ubuntu 13.4. Users can have the three operating systems installed on the same device at the same time or they can choose which ones to have installed when they purchase the tablet. Android 4.2 and Ubuntu 13.4 are free but if you wish to have Windows 8 installed then prepare EUR 118 for the plain Windows 8 version or EUR 164 for Windows 8 Pro in addition to the base price of the tablet.
The base model of Python S3 offers a dual-core Intel Celeron 847 processor at 1.1 GHz, 2 GB of DDR3 memory, a 32 GB SSD and an 11.6-inch display. Users can instantly upgrade the tablet to more memory, a larger SSD and more peripherals for more cash, of course. Thus the upgrade to 4 GB of DDR3 memory will cost you 36 EUR and the 8 GB memory upgrade will set you back EUR 67. The SSD upgrade will cost you 75 EUR for a 64 GB model and EUR 147 for a 128 GB model. For EUR 98 you also get a built-in 3G modem, EUR 79 will get you Bluetooth and a GPS receiver and for EUR 139 you get an extra battery and an external keyboard. Not every upgrade is paid though – right out of the box the Python S3 comes with two USB ports, an Ethernet port, HDMI, a microSD card slot, Wi-Fi and a trackpad.
The base price of the Python S3 sits at EUR 599.
Source: Neowin.net