The Italian company Empire Computer has prepared two new tablets for market entry – the EmPad Pro, powered by Windows 7 and the EmPad Slim, which is based on Android.
In addition to Windows 7 (which can be upgraded to Windows 8 when the time comes) the EmPad Pro tablet features an Intel Atom N2700 CPU at 1.8 GHz, 2 GB DDR3-1333 memory and a SSD that can range in capacity from 32 GB to 256 GB. The 11.6-inch display working at 1366 x 768 pixel resolution is also complemented by Bluetooth, 3G, Wi-Fi (for some more cash you can even get a Gigabit Ethernet port), a mini HDMI port and two USB ports. Unfortunately Empire Computer did not say anything about the tablet's size and weight – but here's the price – the version with a 32 GB SSD will cost 500 EUR.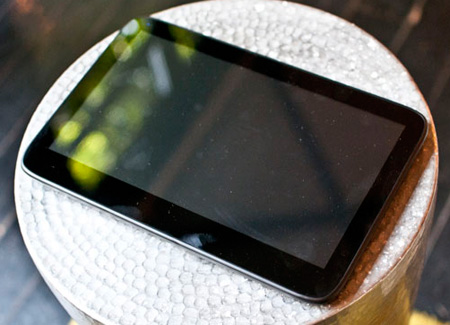 The EmPad Slim is a somewhat more budget-oriented device coming with an NVIDIA Tegra 3 (4+1) processor at 1.5 GHz, a 10.1-inch display at 1280 x 800 pixels, 2 GB of RAM and an 8 MP camera. SSDs again provide storage and their capacity may reach up to 256 GB. 3G, Wi-Fi, Bluetooth, and USB and HDMI ports provide connectivity. The EmPad Slim will be powered by Android 4.0 Ice Cream Sandwich.
Again tablet dimensions are missing but this time the price remained unknown too. Empire Computer also said nothing about market availability and battery life so the company's tablets remain a mystery.
Source: IXBT