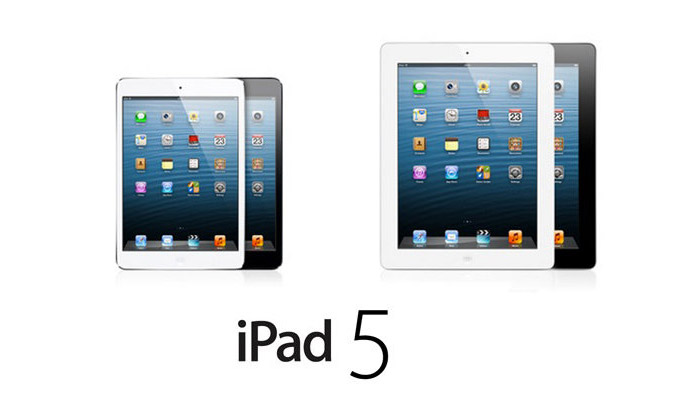 As it usually happens the Internet has become yet once again the place where the tech specs of an upcoming product get leaked. This is the case with the expected specs of the Apple iPad 5 which have found their way online at the hands of unknown people.
Anyway this is what you should expect – the iPad 5 will be thinner and lighter than its predecessor and will measure 240 x 169.5 x 7.5 mm for total weight of 420 grams. The device will also have a 9.7-inch display at 2048 x 1536 pixels, a 4:3 aspect ratio, a 64-bit quad-core Apple A7 processor, more storage space, TouchID technology and iOS 7.
The iPad 5 will debut on October 22, 2013.

Source: Hwp.ru