Fujitsu Japan today presented an interesting tablet with sliding form factor, powered by 1.5GHz Oak Trail Atom Z670 and running Windows 7.
Codenamed LifeBook TH40/D , the tablet PC is equipped with 10.1-inch LED-backlit (1024 x 600) touchscreen and slide-out QWERTY keyboard underneath. Measuring 274 x 188 x 17.4 ㎜, inside it is packed with 1GB of RAM, an 120GB HDD at 4200 RPM, 802.11 b/g/n WiFi and Bluetooth 3.0.  Stereo speakers for multimedia enjoyment, USB 2.0 and HDMI ports and a SD card slot are also included in the specification and a battery allowing for up to 6 hours work time.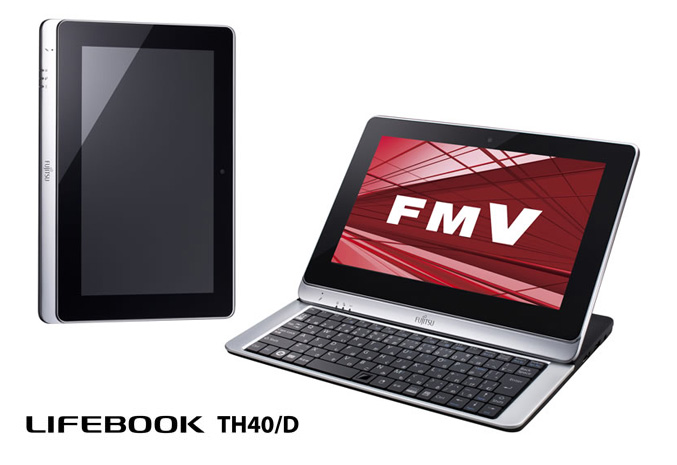 The LifeBook TH40/D will arrive in June for 79,800 yen (about 985 USD), no information about availability in other regions of the world.