Genius introduces a new generation touch pad tablet – MousePen M508. This 5"x 8" working area tablet provides a unique touch pad and offers a simpler, more natural way to control your working area using the zoom in/zoom out and brush control features.
The 4000 LPI high resolution and 1024 level pressure sensitivity pen meet your most professional grahpic demands. MousePen M508 also has four express keys to help your working efficincy: just press a button and you get instant access to the eraser and undo function, open a new layer, or choose the brush type. This tablet is great for both Windows and Mac users to write, draw, sketch and sign emails through the bundled software. Use the special pen clip design for easy storage so you can carry the tablet anywhere. MousePen M508 is the best choice for artists and designers. Just ask your salesperson how you can pick this device up.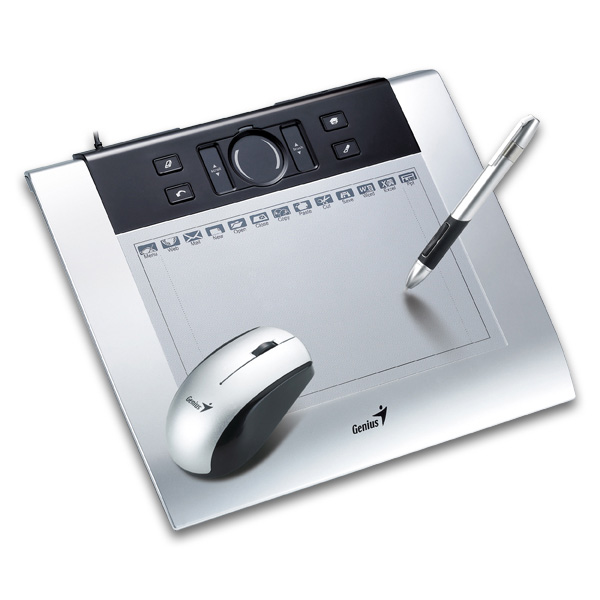 Key features:
5" x 8" switchable working area for wide/4:3 screen user's needs.
Creative touch-pad for scrolling, zooming in/out and brush control functions.
4000 LPI high accuracy and sensitivity for a highly reactive cursor.
1024-level pressure sensitivity for all shapes and thickness control.
Cordless mouse and pen give you the unlimited freedom.
Source: Genius