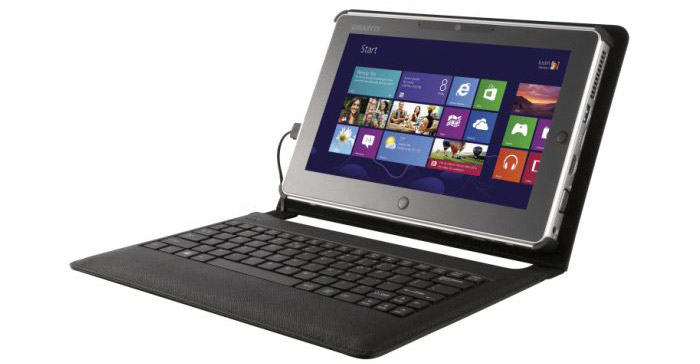 The world of Windows 8 machines will get a new tablet PC soon enough courtesy of Gigabyte. The company currently works on the S10A device, which is exactly that – a Windows 8 tablet PC.
The S10A will be based on an AMD Temash APU with an A4-1200 dual-core chip at 1 GHz and AMD Radeon HD 8180 graphics. Being a Windows 8 machine the S10A features a 10.1-inch sensor display, 2 or 4 GB of RAM, a 500 GB hard drive, a microSD card slot, Wi-Fi 802.11n, Bluetooth 4.0, a 1.3 MP web camera, two USB 2.0 ports, two stereo speakers and two outputs – D-Sub and HDMI. Finally users will get Microsoft Office Home 2013 and a battery that can power the device for up to 14 hours.
The S10A should debut by end of June 2013. Pricing is unknown.
Source: Ztechnews.com