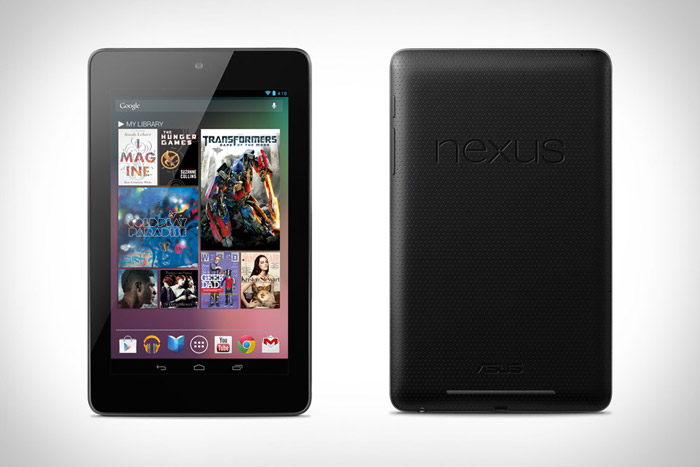 US company Google has started sales of its 7-inch Nexus 7 tablet that features support for 3G. The Nexus 7 was revealed for the first time a few weeks ago along with the Nexus 4 smartphone, the Nexus 10 tablet and Android 4.2 Jelly Bean.
The Nexus 7 tablet is housed in a thin chassis and features a high-quality Gorilla Glass-protected IPS display at 1280 x 800 pixels. The tablet itself is powered by a quad-core NVIDIA Tegra 3 processor at 1.3 GHz, GeForce graphics, 1 GB of RAM, 16 GB or 32 GB of internal storage, Wi-Fi 802.11 a/b/g/n, Bluetooth and NFC, GSP received, 1.2 MP front camera with 720p recording and a 4325 mAh battery.
You can get your Google Nexus 7 now at Google Play Store for USD 199 for the 16 GB version with Wi-Fi, USD 249 for the 32 GB version with Wi-Fi and USD 299 for the 32 GB version with 3G/HSPA+. Customers residing in the USA, the UK, Australia, France, Germany, Spain and Canada can get their Nexus 7 in stores too.
Source: HWP.ru