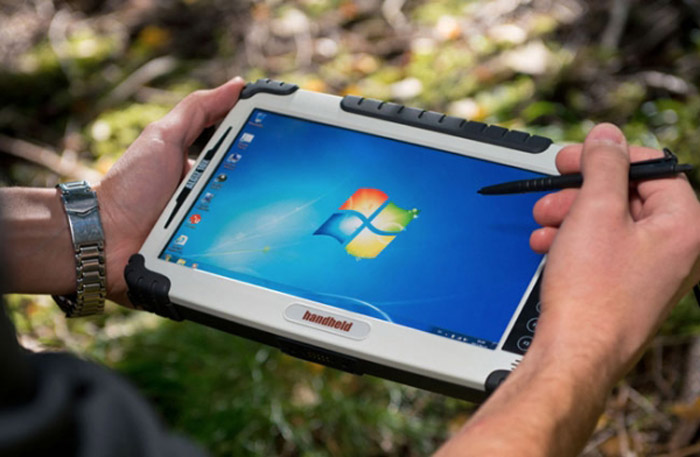 If you find tablets useful yet you work in tablet-unfriendly conditions Handheld Group may have a solution for you – a specially designed tough tablet known as Algiz 10x.
This tablet has been created for outdoor work and meets the American MIL-STD-810G military standard. The Algiz 10x also packs a punch – the device is equipped with a 10.1-inch sensor display that works just fine under direct sunlight, Intel Atom N2800 dual-core processor, 4 GB of RAM and a SSD but you can also save data on a microSD card if you choose to do so.
In addition the Algiz 10x packs a GPS receiver, Bluetooth 4.0, Wi-Fi 802.11b/g/n, a 5 MP camera as well as water-resistant USB 2.0, VGA and RS232 ports.
The Algiz 10x runs Windows 7 Ultimate and weighs 1.3 kg. The device will debut in January 2013 but pricing is unknown.
Source: Handheld Group