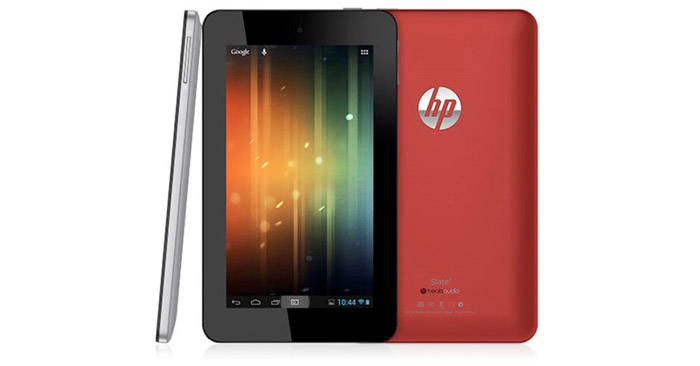 The US tech giant Hewlett-Packard has announced the Slate7 consumer-oriented table. Thanks to its very liberal pricing analysts expect the Slate7 to create quite a stir on the tablet market this year.
The Slate7 is based on a SoC system that comes with two ARM Cortex-A9 general purpose processors that operate at 1.6 GHz. As the name suggests the Slate7 sports a 7-inch display (1024 x 600 pixel resolution) as well as a 3 MP rear camera, a front VGA camera for chatting and communicating with friends and Beats Audio by Dr. Dre for great music playback. All this hardware is packed into a stainless steel frame that is painted in either black or red on the back. The HP Slate7 runs Android 4.0 Ice Cream Sandwich.
Apart from all this HP will offer an extended support program and tools to customers using the Slate7. Along with extensive phone and online support Slate7 users will be able to take advantage of HP Care Pack services. The HP Care Pack service for two years will cost USD 29 while the HP Care Pack with Accidental Damage Protection for two years will sell for USD 49.
Best of all the HP Slate7 will sell for just USD 169 when it hits stores in April – now this tablet will surely create some headache for Microsoft and other tablet makers.

Source: Hewlett-Packard