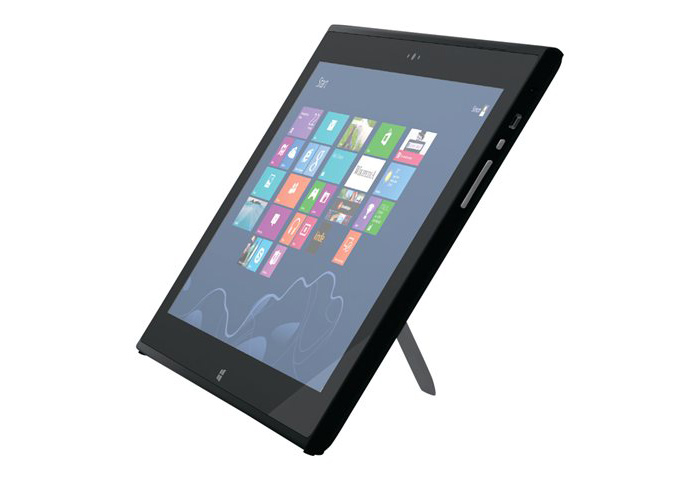 The successful rise of tablets around the world and the stiff competition on tablet CPU market have prompted Intel to do something unusual for a chip company – to release an own brand tablet that will compete with other similar models by relying on the Intel brand.
The upcoming Intel tablet will be known as EA-C22L and will be based on a dual-core Intel Celeron 1007U processor on the Ivy Bridge architecture; the tablet will also have 4 GB of RAM, 64 GB of internal storage, a 11.6-inch display at 1366 x 768 pixels, microSD and micro-HDMI slots, two cameras and a 6000 mAh battery. The device will measure 302 x 196 x 13.5 mm and will run Windows 8 out of the box.
The pricing of the EA-C22L is still unknown and so is the official release date.