JinXing Digital Co. (JXD) has just released a new S7100 gaming tablet that is to compete with other big gaming companies and their products.
The Chinese company relies on Android to run the tablet. The device itself targets gamers who want to play older arcade games. It comes with D-shaped keys, a sensor display that supports 800×480 resolution, an ARM Cortex A9 processor, Mail 400 graphics, 512 MB of RAM, 16 GB of on-board storage, a 0.3-megapixel front camera and a 2-megapixel rear camera and an HDMI port.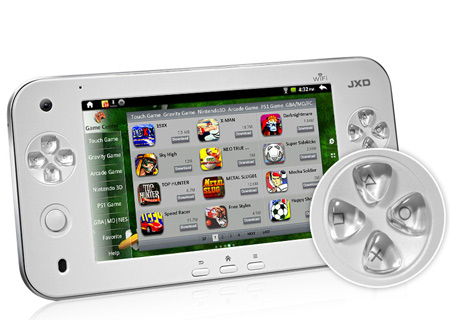 Gaming keys feature original PlayStation key icons as well as some other Apple, Microsoft and Google symbols. Retail price is around 140 USD.
Source: Mobilenews.bg