Kno announced single-screen tablet textbook

After its dual-screen tablet textbook, Kno Inc. announced as they says "the world's first single screen" tablet textbook. The release date or price was not announced, but the company plans to release both devices late 2010.
The Kno is a transformative learning platform that blends a touch-screen tablet, digital textbooks, course materials, note-taking, web access, educational applications, digital media, sharing and more into a powerful and engaging educational experience that is not available on any other tablet or eReader today.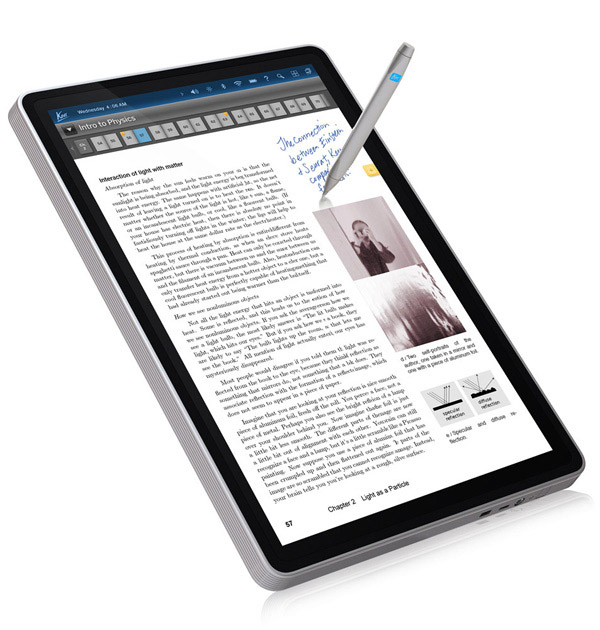 "Kno fundamentally improves the way students learn," said Osman Rashid, the CEO and Co-Founder of Kno, Inc. "We are driven to innovate in a category that has been static for too long. Even though the Kno pays for itself in 13 months, the smaller up front investment of the single screen version will allow more students to use our learning platform."