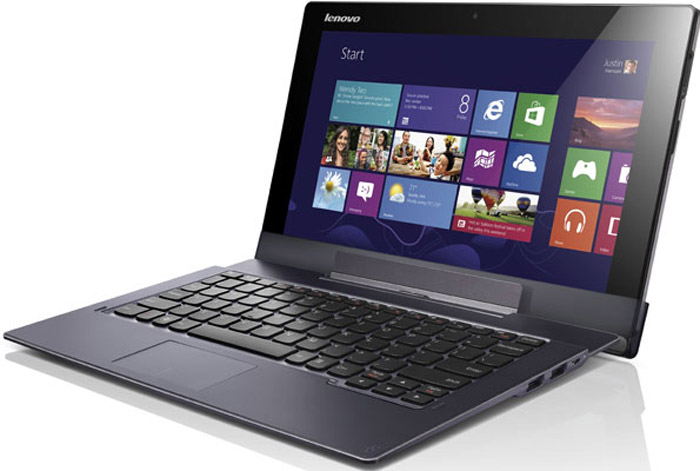 At an event held in New York, the Chinese Lenovo has officially announced the IdeaPad Lynx convertible tablet. The device consists of two parts and will run Windows 8.
The IdeaPad Lynx consists of an 11.6-inch display with a keboard dock. The device is powered by an energy efficient dual-core Intel Atom Z2760 processor at 1.8 GHz and has 2 GB of RAM and 32 GB or 64 GB of storage. There's also a single microUSB port, microHDMI port, audio jack and Micro SD card slot.
The IdeaPad Lynx can run up to eight hours on a single charge in tablet mode and for up to 16 hours when docked thanks to a second battery. When docked, the Lynx uses the base's battery first, which means users will usually have a full battery when switching over to tablet mode. Moreover the device comes with a precise digitizer that helps you navigate the device easier. Navigating with your fingers might work on the Windows 8 home screen and touch-optimized applications, but a stylus really is necessary to pick and choose small menu items and Excel cells.
The Lynx tablet weighs 1.41 pounds and costs 599 USD and up while the keyboard dock weighs 1.45 pounds and adds 149 USD to the overall bill.
Source: Gottabemobile.com