LG Electronics has made official its Android Honeycomb 8.9-inch Tablet at the Mobile World Congress 2011. The LG Optimus Pad offers 15:9 aspect with 1280 x 768 resolution touchscreen display, runs Google's Android 3.0 platform on NVIDIA's 1GHz Tegra 2 chipset and is equipped with 3D camera on the back.
The tablet is also packed with 3G, WiFi,  Bluetooth and GPS and a dual cameras, one front-facing for video chatting and the mentioned rear-facing for 3D stills and videos, which can then be viewed on 3D TVs via HDMI or on the web via YouTube 3D. For the casual gamers , the Optimus Pad will deliver wide collection of console-quality games available through the Tegra Zone app.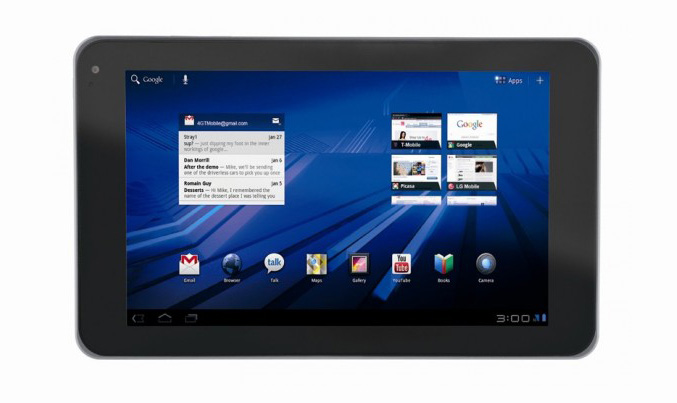 The LG Optimus Pad will begin shipping in local markets starting in March.