Logic Instrument has just introduced the FieldBook, a ruggedized highly configurable, full Windows handheld computer. It is available in 15 different configurations of I/O ports and expansion slots, making it easy to tailor for any application. Designed for demanding applications, the fully rugged and environmentally protected FieldBook operates from -20C to +50C in rain or dust-storms and survives up to 4' drops.
The standard FieldBook features a 7" Sunlight readable 1024 x 600 pixel WVGA display with high resolution resistive glovetouch screen, a 1.6GHz Atom CPU with 2GB RAM and a G-Sensor protected 120GB HDD.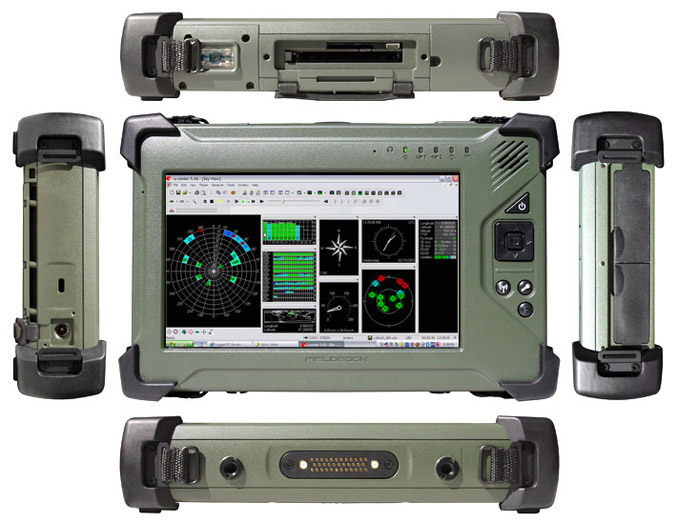 FieldBook's configuration flexibility lets a user choose from a wide range of internally installed capabilities that can include: Wi-Fi, Bluetooth, GPS, camera, USB, RS232, Ethernet, RFID, Barcode and PCMCIA, ExpressCard or mini-PCI Express slots. Optional capabilities include: RS422, RS485, CANbus, MIL-STD-1553, video Input, auto and truck mounts, external battery chargers and office docks.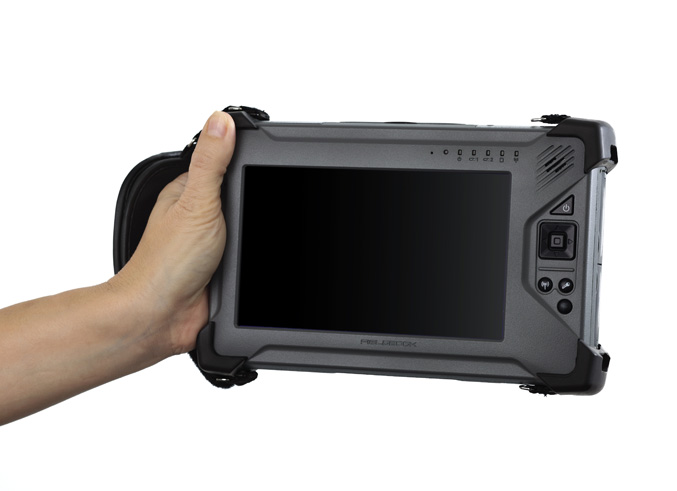 FieldBook operates stand alone up to 5 hours from dual 2500 mAh hot swappable batteries and can be powered a 115/230V AC or wide range 10-30 VDC adapter. Power options include an modular external battery charger and an office dock that provides both an independent battery charger capability and additional RS232, USB and LAN ports for docked use.
FieldBook is perfect for all manner of field computing, maintenance and communication applications including military commend and control, field maintenance and monitoring with geo-location, interactive electronic technical manuals (IETMs), remote facility monitoring, portable test, public utility monitoring and maintenance, inventory control, logistics and emergency services data and position exchange.
Source: FieldBook, Rugged PC Review, Businesswire