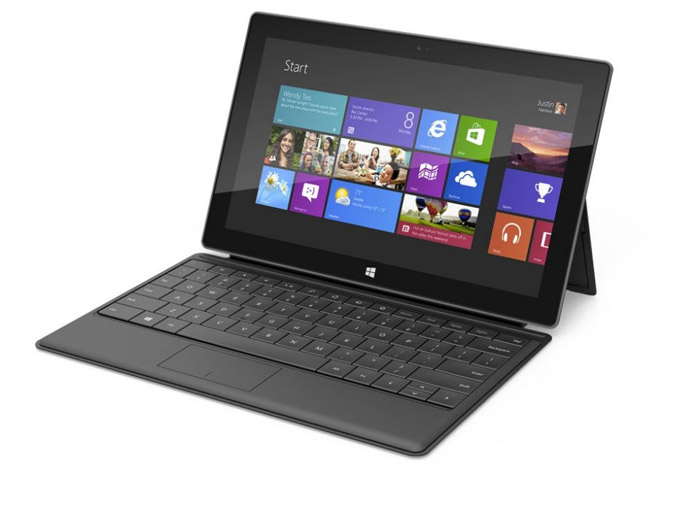 Back in October Microsoft unveiled its Surface tablet running Windows RT and promised that customers would soon get a version of the same tablet but this time running Windows 8 Professional.
Well, it seems the promise has been held – Microsoft announced that the new Surface running Windows 8 Professional would hit the market sometime in January 2013. So far the new tablet will have two different versions – one with 64 GB of storage for a price of USD 899 and another with 128 GB of storage for USD 999.
The Windows 8 Pro Surface tablet will be based on Intel Core i5 processors and will have a 10.6-inch display running at 1920 x 1080 pixels. Other specs include 4 GB of RAM, Wi-Fi 802.11n, Bluetooth 4.0, two 720p HD web cameras, support for USB 3.0, Palm Block technology support, support for Touch Cover and Type Cover and a battery that should power the device for as long as 4 hours. The device is also expected to be just 14 mm thick for a total weight of 900 grams.
Source: Microsoft