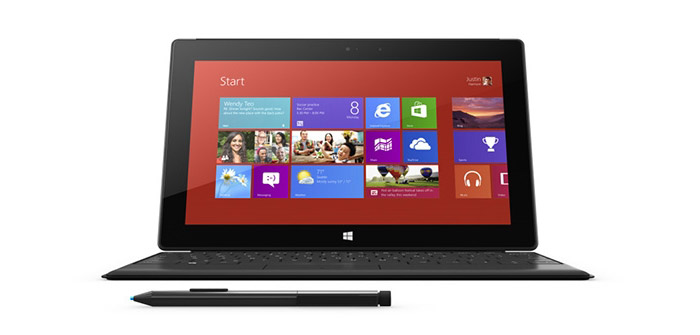 Microsoft fans should mark the date September 23 on their calendars as the US tech giant Microsoft has officially confirmed this will be the day when two new Surface models will see the light of day.
According to the information that has been shared Microsoft will debut the Surface 2 and Surface 2 Pro models that will differ in hardware but a smaller Surface version will not be demonstrated. What's known so far is that the Surface 2 Pro tablet will run Windows 8.1 on Intel Haswell processors. The tablet will also be equipped with 8 GB of RAM and a new battery that can power it for two more hours when compared to the first Surface.
The information on the regular Surface 2 claims the tablet will have a 1080p display and an NVIDIA Tegra 4 SoC, although some analysts expect the tablet to be powered by a Qualcomm Snapdragon 800 chip. This device will run Windows RT 8.1 although the RT letters will disappear from the official name of the operating system after the Windows RT disaster. A battery that can power the device for 8 hours will complete the configuration.
Source: Microsoft