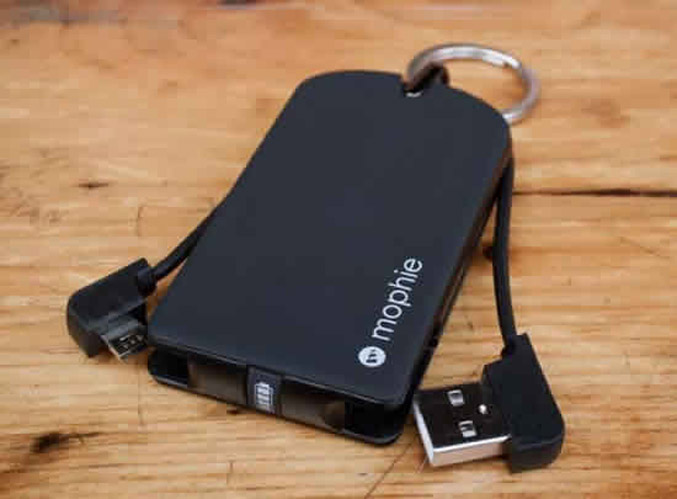 Mobile devices need power that's for sure but many of us are constantly on the go and often experience dead batteries exactly when we need to make a call, use a tablet, smartphone etc. Morphie is fully aware of this situation and this is why the company now offers a small-sized battery booster that comes handy in such situations.
The device is called Juice Pack Reserve Micro and is small enough to fit into any pocket and in case you want more of it you can use it as a key chain. Designed to charge microUSB devices the Juice Pack Reserve Micro can be charged on its own via a secondary USB 2.0 plug and can store up to 1000 mAh of power.
You can have the Juice Pack Reserve Micro right now for 40 USD.
Source: Newlaunches.com