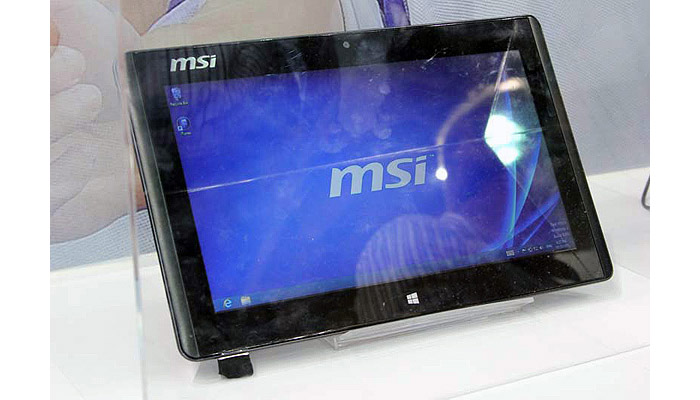 MSI has demonstrated a new Windows 8-based tablet at the on-going Computex 2013. The tablet is known as W20 3M and the interesting thing about this one is that it comes with an AMD processor.
The MSI W20 3M offers an 11.6-inch IPS display that works at 1366 x 768 pixels. Apart from the display the new tablet comes with an AMD dual-core A4-1200 Temash APU with AMD Radeon HD 8180, 2 GB of RAM, Wi-Fi 802.11b/g/n, Bluetooth 4.0, 3G (some models will support LTE) and an integrated fingerprint sensor. The device is 9.9 mm thick and weighs 750 grams.
Unfortunately the rest of the specs are unknown, which means there's no information on the battery, pricing or the release date.

Source: Eteknix