Microsoft made big headlines this week by unveiling its Windows 8-based Surface tablets but the software giants isn't the only company touting new tablets. The Japanese tech giant NEC is also revealing a new tablet range, known as LifeTouch L that will be available in both business and home user configurations similarly to Microsoft's Surface.
The new tablets will run Android 4.0 Ice Cream Sandwich and will offer storage capacities of 16 GB and 32 GB for the home user model while the business-oriented one will stick to just 16 GB.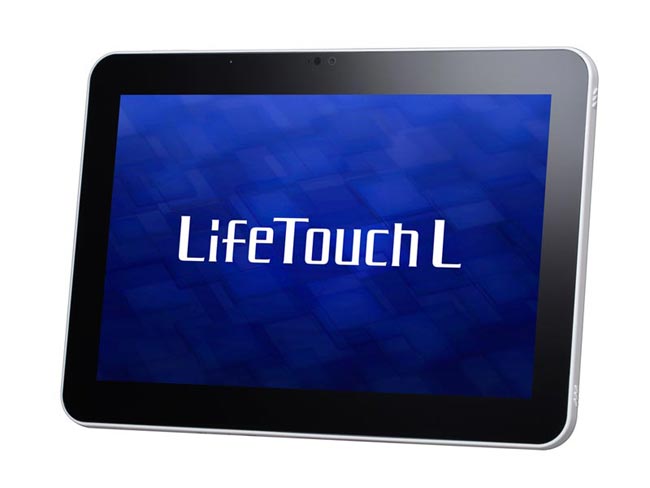 Size-wise the LifeTouch L line weighs 540 grams and measures 7.9 mm of thickness. The display is 10.1-inch and works at 1200 x 800 pixel resolution. The battery lasts for up to 13 hours of web surfing, while playing video will drain it for about 10 hours.
The business version of the LifeTouch L also features added security options that help prevent data theft.
Pricing and availability are unknown.
Source: Techdigest.tv