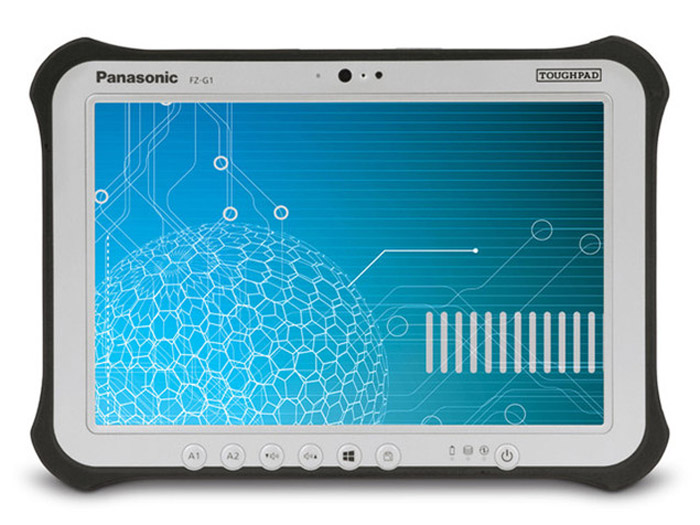 The Japanese tech company Panasonic has unveiled the Toughpad FZ-G1 tough tablet at the on-going CES 2013 in Las Vegas.
The Toughpad FZ-G1 is an enhanced tablet designed to withstand harsh conditions and fully meets or exceeds the MIL-STD-810G military standard and the IP65 rating. The Panasonic Toughpad FZ-G1 is based on an Intel Core i5 Ivy Bridge processor, measures 269 x 188 x 19 mm and weighs 1.09 kilograms. It also has a 10.1-inch sensor IPS display that works at 1920 x 1200 pixels, 4 GB of RAM, 128 GB or 256 GB of SSD storage, 4G, Wi-Fi, Bluetooth, GPS receiver, USB and HDMI ports and a battery that should be able to power the device for up to 8 hours.
The Toughpad FZ-G1 will run Windows 8 Professional when it hits the market in March 2013. The rugged tablet will cost USD 2899.
Source: Panasonic