One of the nightmares of the modern, active and mobile digital user is to end up with a dead battery while travelling. Thanks to Panasonic this will no longer happen.
The Japanese electronics company unveiled a new line of high-capacity USB Mobile Power Supplies. The line consists of eight different models that range from lightweight and portable PSUs to high-capacity energy centers. The model with the highest capacity comes to us under the QE-QL301 model number, features two USB ports and packs enough energy to fully charge a smartphone four times on a single charge.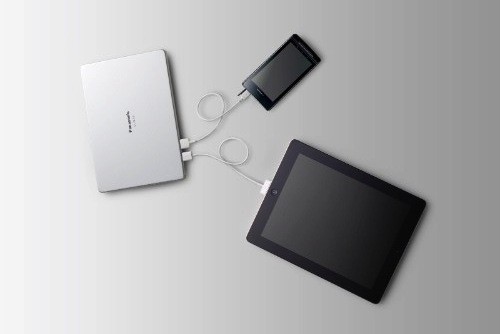 The new Panasonic line of mobile power supplies will be available for purchase in Japan on May 28. Unfortunately nothing is known about Panasonic's intentions to release the gadgets on other markets. In any case the new technology is a great way to power your needs anywhere you go.
Source: Phonearena.com