Sony's Tablet S will retire this month, rumors suggest, with a new more powerful version of the same device coming out in August.
The Tablet S is a well-designed, stylish 9″ tablet that should have been a great success. The trouble is it was late to the party, meaning that the Tegra 2 1 GHz processor was lacking power compared to its rivals, and came with an old version of Android 3.2 (Honeycomb) when manufacturers like Motorola and Asus were starting to roll out Ice Cream Sandwich devices. Coupled with its iPad price-point, this was always going to be a hard sell.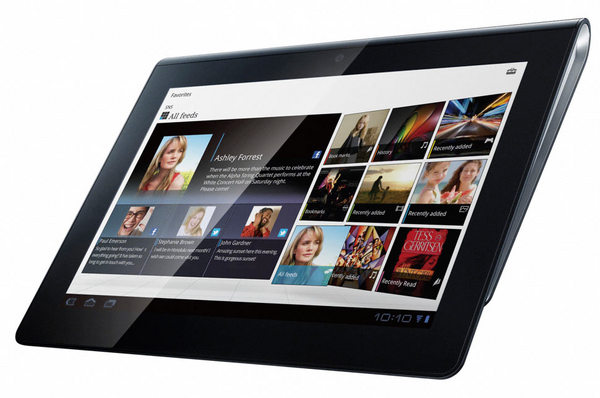 Now Sony will try to remedy the situation with a device known as the SGPT1211. Not much is known about the device except that it is likely to be another 9-inch device with three memory capacities. The 16 GB model will cost 450 USD, the 32 GB model will sell for 550 USD, while the 64 GB version will retail for 650 USD. The device is expected on August 14.
For this much money the SGPT1211 must be a powerhouse – otherwise it may as well suffer the fate of the Tablet S. We'll find out in two weeks.
Source: Coolsmartphone.com