The Mobile World Congress (MWC) is currently taking place in Barcelona, Spain and as expected news about tablets, phones and all kinds of portable gizmos have occupied the web.
Samsung is one of the companies, making news with its new Galaxy Note 10.1 tablet. The new portable device comes with a 10-inch display and unlike the first Galaxy Note device, which was a combination between a smartphone and a tablet, the Galaxy Note 10.1 does not allow the user to make GSM and 3G phone calls.
Instead, the new gizmo can be summarized as a new version of the Galaxy Tab 2 but with a company S-Pen stylus. The Galaxy Note 10.1 comes with a dual-core processor, running at 1.40 GHz, 1 GB of RAM and supports HSPA+, Wi-Fi, Bluetooth 3.0 and GPS.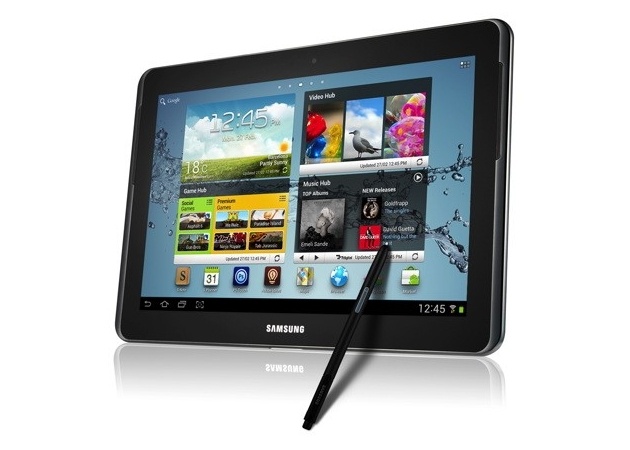 The 10-inch display that we already mentioned supports 1280×800 pixels resolution and there also are a 3-megapixel rear camera and a 2-megapixel front camera that can be used for videoconferencing. The Galaxy 10.1 tablet also arrives with three different memory capacities – 16 GB, 32 GB and 64 GB and the on-board storage space can be increased via a microSD card with a maximum capacity of 32 GB.
Communication can be done via the S-Pen stylus and users can take advantage of the S Note application (for text), Shape Match and Formula Match (for images and different calculations), Photoshop and Ideas. The Galaxy Note 10.1 also supports Exchange ActiveSync, Juniper Junos Pulse, Cisco VPN and data encryption.
Unfortunately Samsung did not mention pricing and availability.
Source: IXBT