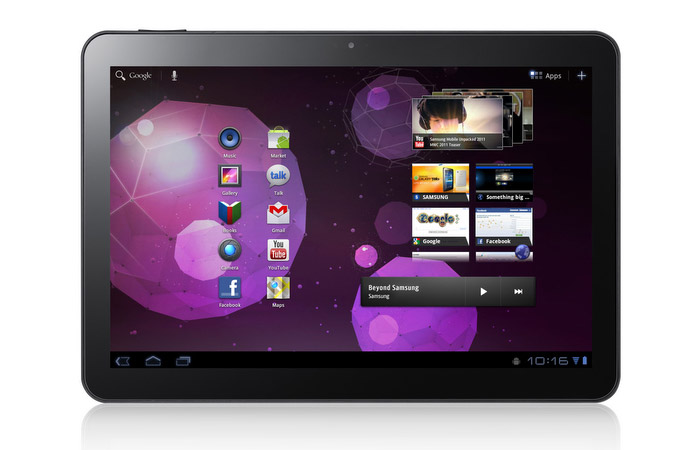 The South Korean tech company Samsung has announced two new tablets that belong to the company's Galaxy Tab 3 line – the Galaxy Tab 8.0 and the Galaxy Tab 10.1. As the names suggest the new devices arrive with 8-inch and 10.1-inch displays respectively.
Obviously the Samsung Galaxy Tab 3 8.0 is the smaller of the two models but despite its size the device packs some respectable hardware – the 8-inch display runs at 1280 x 800 pixels (189 ppi) while inside the tablet comes with a dual-core processor at 1.5 GHz, 1.5 GB of RAM, 16 GB or 32 GB of internal storage memory, a microSD card slot, Wi-Fi 802.11n, Bluetooth 4.0, 3G or LTE, a GPS receiver and a 4450 mAh battery. The device measures 209.8 x 123.8 x 7.4 mm and weighs 314 grams.
The Galaxy Tab 3 10.1 comes with a larger 10.1-inch display at the same resolution of 1280 x 800, which means the pixels per inch are lower at just 149 ppi. The new tablet also has a dual-core processor at 1.6 GHz, 1 GB of RAM, a 3 MP camera and a more powerful 6800 mAh battery. It measures 243.1 x 176.1 x 7.95 mm and weighs 510 grams.
Both new Samsung Galaxy 3 tablets run Android 4.2 Jelly Bean.
Source: Samsung