At an event held in the USA the South Korean tech giant Samsung officially launched its latest tablet – the Galaxy Note 10.1.
As the name suggests the Galaxy Note 10.1 comes with a 10.1-inch display working at 1280 x 800 pixel resolution and offers a 1.4 GHz quad-core Exynos processor, 2 GB of RAM, a 5 MP rear camera, a 1.9 MP front camera, Wi-Fi, Bluetooth, Smart Stay, Pop Up Play and the so-called S Pen.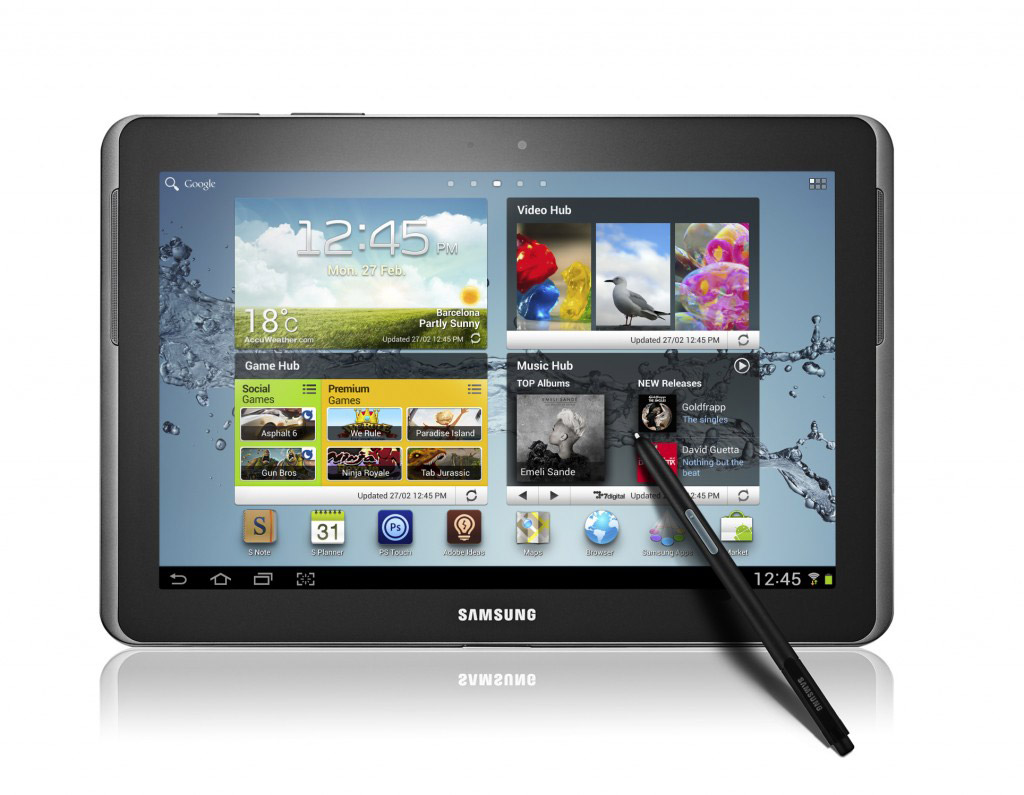 The tablet also supports expansion cards with up to 64 GB of capacity, Bluetooth 4.0 and USB 2.0 and offers a number of software programs including Netflix, Dropbox and Adobe Photoshop Touch.
The Samsung Galaxy Note 10.1 comes in two versions – with 16 GB and 32 GB of on-board storage. The 16 GB version sells for 499 USD, while the 32 GB model will set you back with 549 USD.
You can now order the tablet at Samsung's web site.
Source: Sammyhub