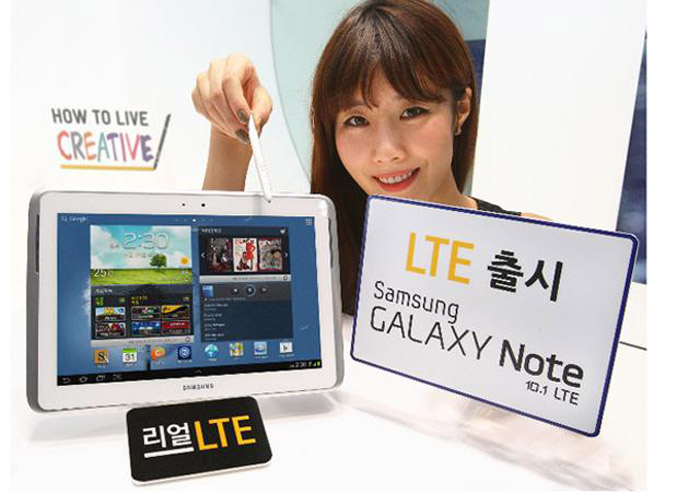 The Korean electronics company Samsung has released the Galaxy Note 10.1 LTE tablet in South Korea.
The LTE incarnation of the Galaxy Note 10.1 includes a quad-core Samsung Exynos 4412 processor at 1.4 GHz, 2 GB of RAM, storage that ranges from 16 GB to 64 GB, a 1280 x 800 pixels display, microSD and Bluetooth 4.0 support, dual 5 MP and 1.9 MP cameras and a powerful 7000 mAh battery.
The new version of the Galaxy Note 10.1 also runs Android 4.1 Jelly Bean and offers Easy Clip, which allows users to draw on the screen with the tablet's S pen in order to select and copy text or an image. Also, there's a multi-window format that displays two separate windows that can be adjusted – this feature allows users to view photos and other items without the need to enter folders.
Unfortunately the Samsung Galaxy Note 10.1 LTE is now available in South Korea only but Samsung promises that customers in other countries, including the USA, will get it before 2013.
Source: Slashgear