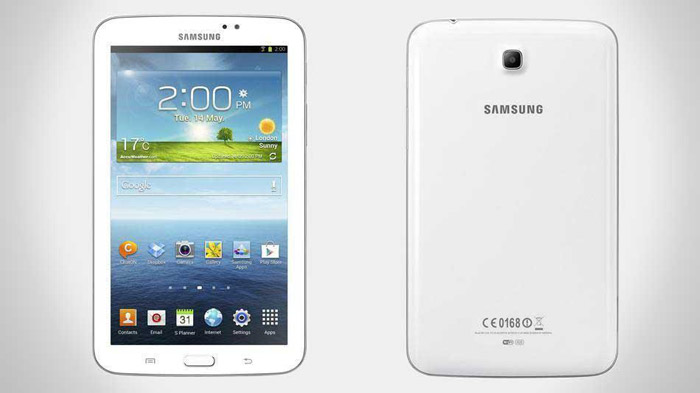 Despite announcing plans for 10.1-inch and 8-inch versions of the Galaxy Tab 3 tablet Samsung has released a brand new 7-inch version of the device. It strongly resembles the Galaxy S4 smartphone and on the inside it packs a few improvements when compared to the previous generation.
Here's a quick specs list of the latest version of the Galaxy Tab 3 tablet – a 7-inch display at 1024 x 600 pixels, a dual core processor at 1.2 GHz, a microSD card slot, 16 GB of internal storage, a rear 3 MP camera and a 1.3 MP front camera, a built-in GPS receiver, Wi-Fi and optional 3G support. The tablet gets powered by a 4000 mAh battery. The entire device measures 111.1 x 188.0 x 9.9 mm and weighs about 300 grams. Not surprisingly it runs Android 4.1 (Jelly Bean).
Currently Samsung has released the Wi-Fi version only; the 3G version is expected in June 2013. The pricing of both versions is unknown.
Source: Afterdawn.com