The Japanese Toshiba has added a bunch of new products to its product list with tablets, laptops and all-in-one PCs being the new additions.
The new tablets include the 10.1-inch Excite 10, the Excite 13 with a large 13.3-inch HD display and the Excite 7.7 that comes with a 7.7-inch AMOLED display. Powered by NVIDIA Tegra 3 chips, the new tablets run Android 4.0 and all of them feature aluminium chassis with Gorilla Glass displays.
The Qosmio X875 and Qosmio X875 3D, which targets gamers and offers 3D, have the honour of being Toshiba's new offerings in the laptop department. Toshiba also adds the Satellite P800 Series – which is a high-quality laptop that offers entertainment and a powerful multitasking experience in a sleek and stylish package. The new Satellite S800 Series targets more budget-conscious users; the Satellite L800 Series targets families, students and small business owners with its reasonable price. Toshiba's Satellite C800 Series is designed to include entry-level laptops with a value-minded price.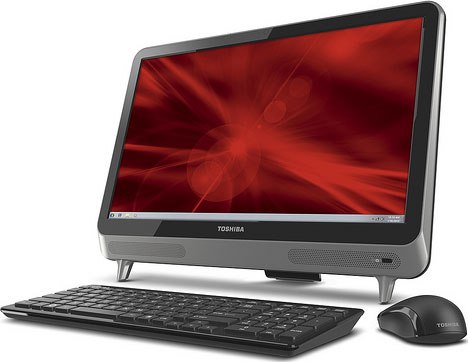 Turning to all-in-one PCs Toshiba adds the LX815 and the LX835 models, which blend performance with style and an affordable price. These all-in-ones are designed to be used in the kitchen, family room, dorm room, and other places throughout your home to provide entertainment and productivity.
Pricing is unknown.

Source: Hot Hardware