IFA 2012 is still going strong and Toshiba has apparently taken the chance to unveil a new Windows 8 laptop/tablet hybrid called Satellite U920T. The device relies on Intel processors and looks like a tablet with a keyboard.
The Intel chip inside means one thing – the Satellite U920T runs the full Windows 8 version instead of Windows RT. As to hardware Toshiba will offer a number of options so that customers can choose what suits them (and their wallet) best. This is the reason why the slate will come with a variety of Intel processors from the Ivy Bridge CPU family. In the video department the Satellite U920T will rely on Intel's HD 4000 graphics but storage is more interesting – Toshiba provides the device with a 32 GB SSD, coupled with a 1 TB hard drive and 6 GB of RAM.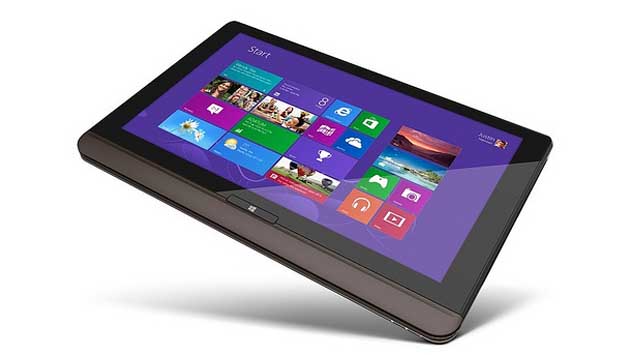 As to the display the U920T will have a 14-inch display at 1366 x 768 pixels and there will also be two 1 MP web cameras, one up front and one in the back, USB 3.0 and USB 2.0 ports, HDMI, Bluetooth, Wi-Fi and even wired Ethernet LAN capability.
The Toshiba Satellite U920T should be on the market in Q4 2012 but there's no word on pricing.
Source: Knowyourmobile.com