Toshiba's Thrive Android 3.1 tablet is now up for pre-order, priced at $429.99 for the 8GB model, and $479.99 and $579.99 for the 16GB and 32GB models, respectively, while shipments are expected in mid-July.
If you're interested in this Android slate, it will offer you 10-inch LED-backlit (1280 x 800) multi-touch display, powered by NVIDIA's 1GHz Tegra 2 dual-core and backed by 1GB of DDR2 memory. Other specs include a gyroscope, an accelerometer, an e-compass, GPS, an ambient light sensor, 802.11 b/g/n WiFi and Bluetooth connectivity, mini USB and full-size USB 2.0 ports, an SD card slot and a HDMI output. There's also a 2MP front webcam with built-in microphone for video-chat and a 5MP auto-focus rear camera with 720p video recording capabilities.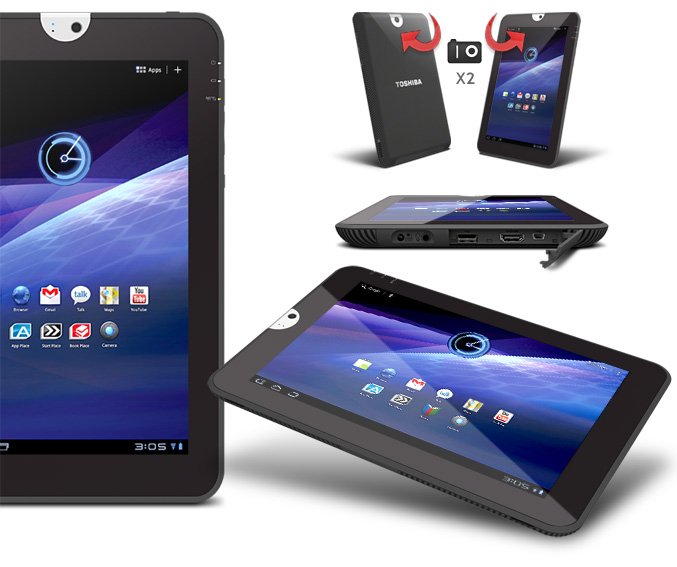 The tablet has removable back cover enhanced with slip-resistant, rubberized surface for more comfortable hold, available in six vibrant colors. Toshiba also offers a docking station which will add two additional USB 2.0 ports, 3.5mm audio output and HDMI port for direct connection to your HDTV or LCD monitor. This will cost you additional $59.99.