Verbatim, the US company specialized in storage media and flash devices, has unveiled a new ultra-slim Bluetooth keyboard that is especially suitable for tablets, iPads and iPhones.
The small and light-weight keyboard has been designed specifically for the iPad and iPhone but offers compatibility with tablets such as the Samsung Galaxy Tab, Motorola Xoom, BlackBerry Playbook and other devices that have HID Keyboard support and Bluetooth connectivity.
The new keyboard can be easily transported in a case that offers maximum portability and mobility when compared to other models. In case there's no power the keyboard arrives with a rechargeable built-in battery.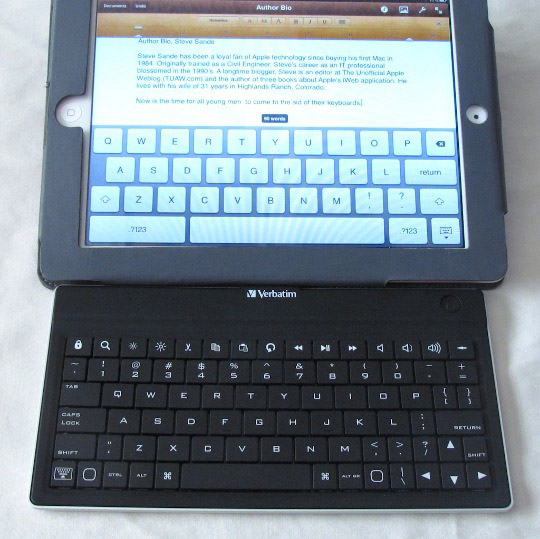 Other features include built-in smart keys that allow users to easily perform operations such as cut, copy, paste and undo. There are also additional keys that control music, power off and device locking. The keys are also soft-touch and give the user a crisp and responsive feel when typing on the keyboard. The 8.5- inch width and 4.5-inch deep keys are closely packed with no spacing in between them.
The keyboard can be charged by getting connected to a computer or a wall charger via a charging USB cable. Available offers are black and white and weight is just 6.9 ounces. The only problem is pricing – the new Verbatim portable keyboard costs 84 USD.
Source: Gizmocrave