The leader manufacturer of hard drives and storage solutions, Seagate, announced the first three Terabyte external desktop drive in the world.
The 3TB FreeAgent GoFlex Desk External Hard Drive meets the demand for digital content storage with its three terabyte capacity, making it possible to store up to one-hundred and twenty high-definition movies, one-thousand and a half video games and thousands of photos and digital music. The 3TB FreeAgent GoFlex is available immediately.
There is also a key feature to the GoFlex family of hard drives, where the 3TB GoFlex Desk External Drive makes it possible to adapt the USB 2.0 interface to a USB 3.0 or a FireWire 800 connection, in order to meet the varying performance and transfer speeds.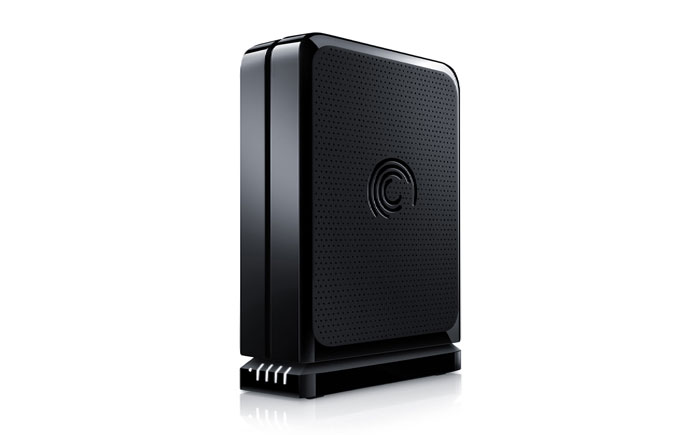 "Consumer capacity demands are quickly out-pacing the needs of business as people continue to collect high-definition videos, photos and music," said Rajesh Khurana, Country Manager – India and SAARC, Seagate Technology. "Seagate has a tradition of designing products that break into new storage frontiers to meet customer requirements and the 3TB GoFlex™ Desk external drive is no exception-delivering the highest-capacity storage solution available today."
"As the definition quality of digital cameras increases, playback devices such as digital photo frames and MP3 players proliferate and the use of the Internet for downloading music and video continues to grow, more files accumulate in the home," said Kurt Scherf, vice president and principle analyst of Parks Associates. "Consumers who are active in digital media creation and consumption will witness their digital media storage needs grow nine-fold by 2014, driving the demand for higher capacity, easy-to-use storage solutions."
The GoFlex Desk External Drive is also compatible with both Windows-Based PCs and Mac Computers. A NTFS driver for Mac is required in order to allow the access to the drive. Once installed, the driver will allow reading and writing files on the Windows formatted drive.
The 3TB GoFlex Desk External Drive is now available on Seagate.com and throughout selected channel partners in the market for $395 or 18,500 rs.