The Sharper Image announced the Literati e-Reader, which has a stylish and simple design with an affordable price.
The Literati e-Reader by The Sharper Image will be available around the nation on October, 2010, in more than seven thousand retail stores including Best Buy, for only $159.
"The majority of e-Readers available today are either too expensive with too many features, or the manufacturer has slashed key functionality and overall device quality to lower the price," said Kirk McLean, co-founder of MerchSource, the company that designed and distributes the Literati under trademark license from The Sharper Image. "We designed the Literati from the inside out — starting with the bookstore — to give booklovers exactly what they wanted: a simple, dedicated device that lets them get right to the book."
"The Literati's greatest innovation is its out-of-the-box simplicity," added McLean. "We also involved our retailers early on in the design process. Their feedback informed not only the Literati's design aesthetic, but also the consumers experience from the minute they turn it on."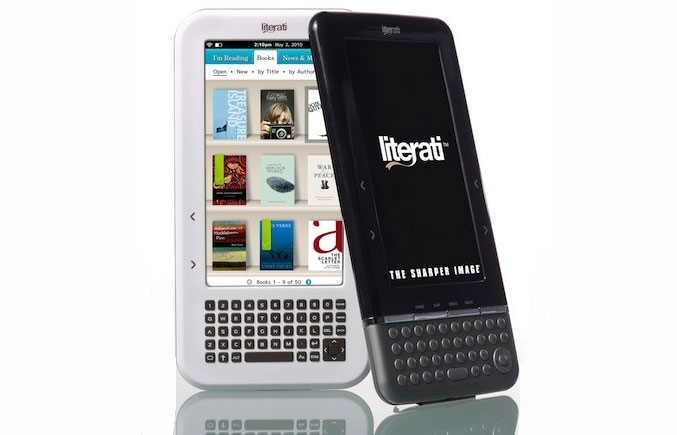 The Literati e-Reader comes equipped with seven inch color screen and wi-fi connectivity. The design of the device is beautiful and stylish, offering portability and durability. The Literati e-Reader also comes equipped with free reading applications for smartphones, tablet and computers. It comes in white and black / brushed metallic colors.
Each device is also equipped with a case, and comes preloaded with twenty five classics with a special coupon code for another 125 free pre-selected titles.
"Kobo's eReading service is designed to give eReader manufacturers and consumers access to Kobo's global eBook service on a variety of devices," said Todd Humphrey, Vice President of Business Development for Kobo. "The Literati is a great example of a broadly distributed new device using Kobo software to provide a world-class eBook store."