The worldwide leader in innovative and ultra-high performance memory and flash-based storage solutions, OCZ Technology Group, unveiled the Vertex 2 Pro and Vertex 2 EX Solid State Drive series. They are 2.5 inch high-performance storage solutions which are designed specifically for enterprise applications.
CEO of the OCZ Technology Group, Ryan Petersen, said that OCZ is committed to enabling their enterprise clients with the latest solid state drive technology in a variety of interfaces. He also said that with their new Vertex 2 EX and Pro series SSDs, they are able to deliver robust solutions that address the critical requirements of enterprise applications, including enhanced endurance, write performance, and data protection, with the option of either MLC or SLC NAND. Ryan also stated that these are truly best-in-class solutions designed for the most rigorous computing environments.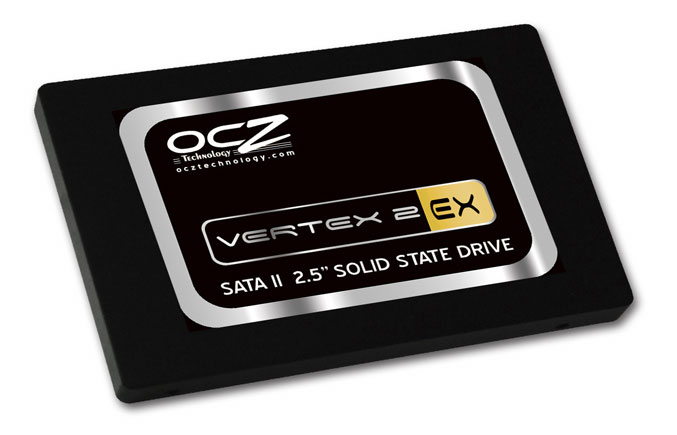 The Vertex 2 PRO and EX series of Solid-State Drives are built with the latest SandForce SF-1500 SSD Processors. Thanks to that, the SSDs address the limitations of NAND flash memory in I/O intensive environments and also maximize the endurance and reliability. The Vertex 2 Pro SSD Multi-Level Cell solution features transfer rates in up to 285 megabytes per second in reading and 275 megabytes per second in writing speeds. The Vertex 2 EX uses Single-Level Cell memory, thus having ten times the program/erase cycles with the same enhanced performance as the Vertex 2 Pro Edition.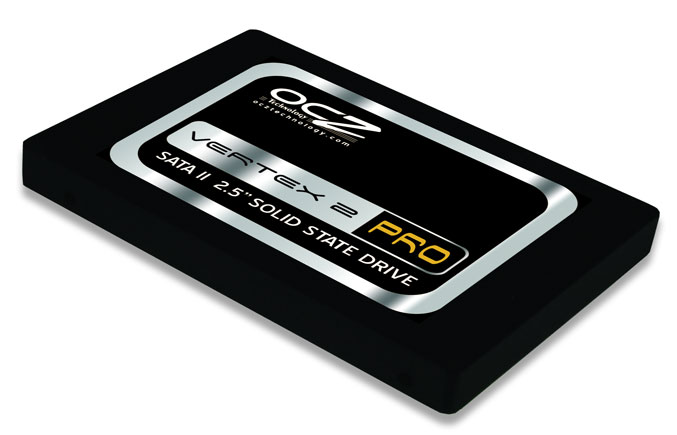 The new Vertex 2 Pro and EX solid-state drives feature a built-in supercapacitor that acts as a temporary power backup if a sudden power loss occurs, ensuring no data loss. Both of the SSDs also provide superior ECC protection and unique technology that mimics RAID-like protection, and both of the SSDs increase the longevity of the NAND flash memory with intelligent block management and wear-leveling in order to extend the endurance and overall reliability of the devices.
The Vertex 2 Pro and Vertex 2 EX Solid-State Drives are combined with greater durability and lower power consumption than normal mechanical hard drives, thus delivering the performance needed to take enterprise applications to the next level.
The Vertex 2 Pro and Vertex 2 EX are now available in 50GB, 100GB, and 200GB capacities. They also feature a ten million mean time between failures (MTBF) rating. The Solid-State Drives come with a three-year warranty.