VIA Technologies, Inc, a leading innovator of power efficient x86 processor platforms,  announced the adoption of its VIA C7 and VIA Eden processors in the latest ETX board from AAEON Technology Inc.
Designed for niche applications that require high-resolution, dual-channel display support, the ETX-CX700M board is highly suited to a range of modern multimedia-rich electronic gaming and entertainment systems. The ETX-CX700M combines a VIA processor with the VIA CX700M system media processor, providing a range of expansion and storage options and 24-bit dual channel configurations of LVDS, CRT, DVI and TV outputs.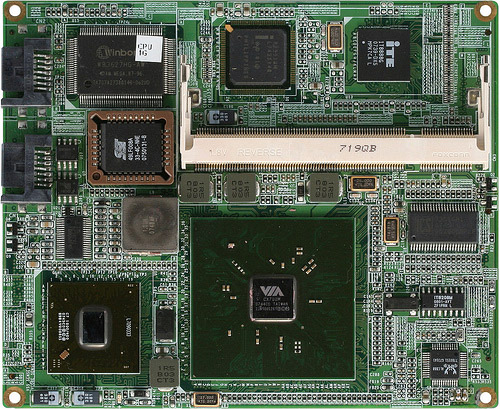 "The ETX-CX700M is the first product from AAEON to feature VIA's uniquely power-efficient and highly integrated processor platform," said Daniel Wu, Vice President of VIA Embedded, VIA Technologies, Inc. "We are proud to announce AAEON as an important tier one partner and look forward to a long and mutually prosperous relationship."
"AAEON is pleased to expand its portfolio of ETX form factor products to include a product that takes advantage of VIA's processor platform, offering a versatile solution for niche markets that we believe will enhance our reputation as an industry leader," said Wayne Chen, VP of Embedded Platform Solutions Division, AAEON Technology, Inc.
About the AAEON ETX-CX700M
Employing a 4.5 x 3.7 inch ETX COM format, the ETX-CX700M from AAEON is available with either a 1.6GHz VIA Eden or 2.0GHz VIA C7 processor combined with the fully integrated VIA CX700M media system processor, supporting up to 1GB of DDR2 system memory.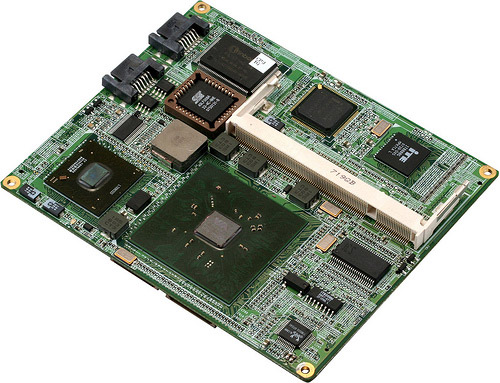 Simultaneous and dual view display support is available in 24-bit dual channel configurations through a combination of LVDS, CRT, DVI and TV outputs, with screen resolutions of up to 1600 x 1200. Up to 128MB of system memory available as dedicated video memory while hardware acceleration for MPEG-4, MPEG-2 and WMV is also supported.
Storage includes IDE channel and two S-ATA II ports and a Compact Flash socket while networking is provided through 10/100 Ethernet support. Other buses supported include 32-bit PCI, 8-bit/16-bit ISA, SMBus, and I2C.
For more information about the ETX-CX700M please visit the AAEON product page here
Source: VIA