VIA Technologies, Inc, a leading innovator of power efficient x86 processor platforms, today announced its entry into the design manufacturing service business to offer provide flexible system hardware solutions, starting with the new VIA NSD7200 home storage and media server.
Building on its success as a pioneer of system level innovation in small form factor and IPC markets, VIA can provide OEM and ODM customers with customized versions of home and SOHO storage platforms targeting specific markets. By combining energy-efficient processor platforms and high quality chassis designs with a full design manufacturing service and comprehensive engineering support, VIA enables customers to more accurately address the needs of system integrators and retailers by speeding up product cycles and reducing production costs.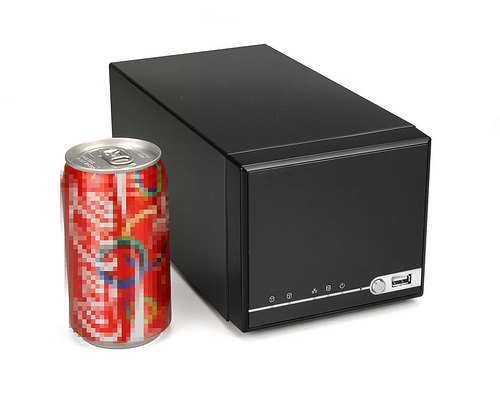 The first product in this strategy is the VIA NSD7200 ultra compact 2-bay storage server, a Microsoft Windows Home Server-compliant server system designed for fast-emerging home and home office usage, including headless storage and media server applications. Flexibility in features and chassis allow OEMs/ODMs to offer unique solutions to a range of customers, from broadband providers and storage specialists to mainstream retail channels.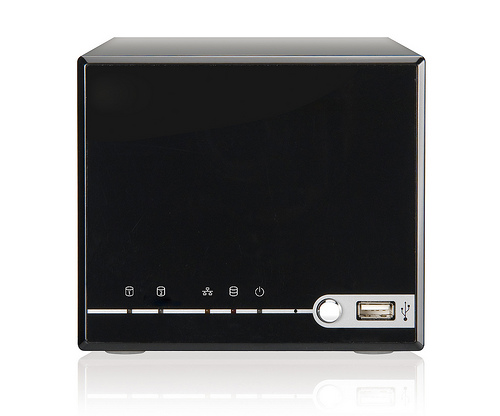 "VIA is now working more closely with our customers to bring to market unique and original product designs with customizable feature sets," said Daniel Wu, Vice President, VIA Embedded, VIA Technologies, Inc. "Our goal is to aggressively leverage our position as a leader in system level integration to help our customers' products stand out in a crowded market."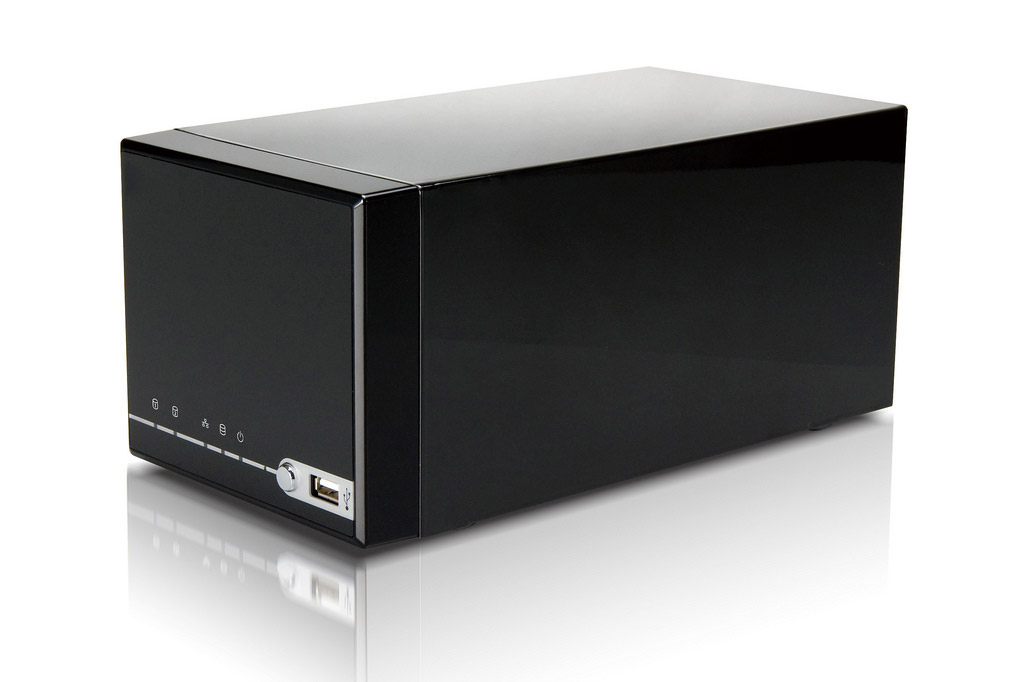 About the VIA NSD7200
The VIA NSD7200 2-Bay storage server expands the VIA server product portfolio to home, home office and SOHO segments and is available to OEM/ODM customers in a range of configurations and colors. The VIA NSD7200 is Microsoft Windows Home Server compliant and targeted at system integrators interested at new and emerging, ultra-compact server device segments.
Measuring just 13.5cm x 12cm x 26cm (5.3"x 4.7"x 10.2"), the VIA NSD7200 is powered by a 1.5GHz VIA C7-D processor and supports up to 2GB of DDR2 SO-DIMM 667/533MHz system memory. Two Serial ATA bays with integrated power ports are mounted within the case, with a type I Compact Flash socket located discreetly beneath the motherboard for discrete OS installation.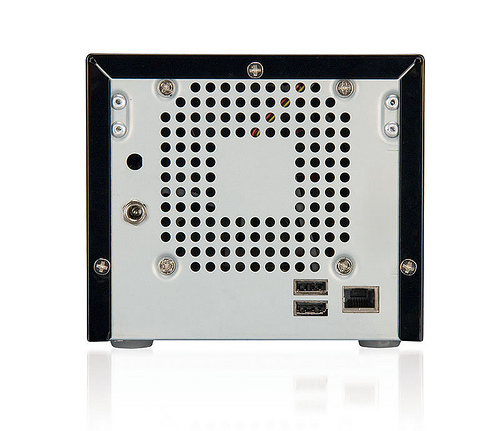 A Gigabit Ethernet port is provided for fast data transfer with optional support for a wireless 802.11 b/g module. Two USB 2.0 ports at the back are supplemented by one port at the front for easy accessibility for USB peripherals such as flash drives or memory card readers.
The VIA NSD7200 supports Microsoft Windows Home Server, Windows XP and Windows Vista, with Linux support including Ubuntu 8.04, SUSE Linux Enterprise and FreeBSD.
The VIA NSD7200 is available to OEM/ODM customers only and is offered in a number of configurations. More information about the VIA NSD7200 is available here:
Specifications
Model Name NSD7200
Processor 1.5 GHz VIA C7®-D
Chipset VIA VX800 Unified Digital Media IGP chipset
System Memory 1 x DDR2 533/667 SODIMM socket (up to 2 GB)
VGA Integrated VIA Chrome9™ HC3 DX9 3D/2D graphics with MPEG-2/4 and WMV9
decoding acceleration
Onboard Storage Interface 2 x 3.5" SATA (3 Gbps) HDD trays
1 x Bootable Compact Flash socket (supports DMA mode)
LAN 1 x VIA VT6130 PCIe Gigabit Ethernet controller
IEEE-802.11b/g (optional module)
Front System I/O Outlet 1 x Power button
1 x USB 2.0 port
1 x Recovery button
Rear System I/O Outlet 2 x USB 2.0 port
1 x Gigabit RJ-45 LAN port
System Indicator 1 x LED for LAN active indicator
2 x Individual HDD status indicator
1 x Power on indicator
1 x HDD active indicator
Power Supply 75 W AC/DC adapter. 100~240V input
Operating System Windows XP, Windows Vista, Ubuntu 8.04
SUSE Linux Enterprise Desktop 10 with Service Pack 2
Windows Home Server
Source: ViA