VIA Technologies, Inc, a leading innovator of power efficient x86 processor platforms, today announced the VIA AMOS-5000, a specially designed chassis kit for Em-ITX form factor boards such as the VIA EITX-3000, offering fast and easy assembly of a variety of fanless, robust IPC designs.
Built using only five sections the VIA AMOS-5000 has the VIA-developed Em-ITX at its heart, offering developers a wealth of advantages including rich and versatile I/O configurations through expansive dual I/O coastlines, coupled with a variety of expansion modules for wide variety of application specific I/O configurations and a flexible EMIO bus supporting a wide range of modern and legacy bus technologies. Systems build using the VIA AMOS-5000 are shock resistant and can withstand a wide range of temperatures.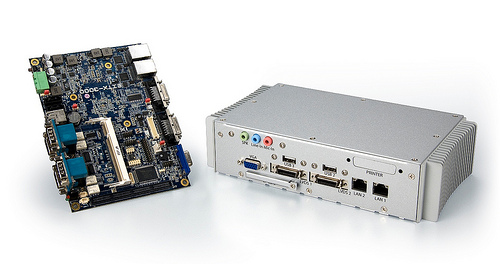 "With the VIA AMOS-5000 we are offering developers the means to create a wealth of unique fanless designs using less time and fewer resources," said Daniel Wu, Vice President, VIA Embedded Platform Division, VIA Technologies, Inc. "This is in keeping with our broader strategy to offer a complete and comprehensive product ecosystem that empowers our customers with a clear market advantage."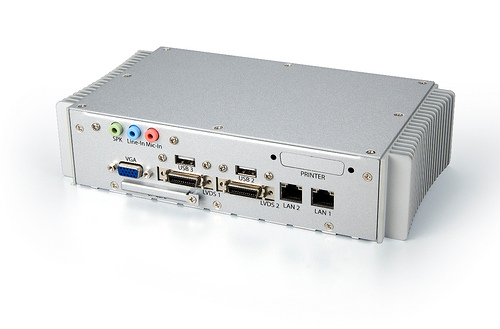 The VIA AMOS-5000 is available now and targets a wide variety of embedded segments including medical, healthcare, industrial and building automation, digital signage, kiosk, POI/POS, gaming and surveillance applications.
VIA AMOS-5000 Modular Chassis Kit
The VIA AMOS-5000 chassis kit makes it easy to assemble robust systems that can withstand a wide temperature range of -20°c to 55°c, capable of sustaining a g-force of up to 50. VIA AMOS-5000 chassis are easily assembled and maintained, using only five mechanical separate parts to form a robust, fanless system with extensive I/O options.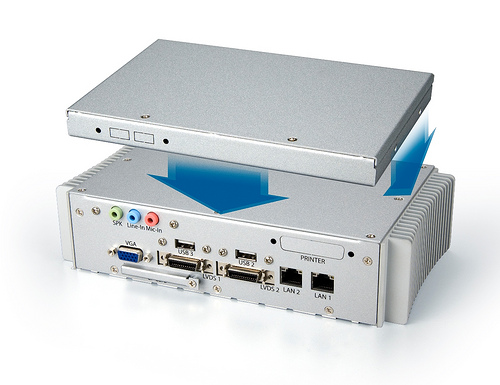 A range of configurations are supported through optional side panels that support a variety of forthcoming Em-ITX I/O expansion modules. These modules include custom designs as well as standard VIA-developed designs. Advanced digital signage applications can add dedicated graphics processing and the latest display connectivity, while network focused applications can add supplementary Wi-Fi and bluetooth support.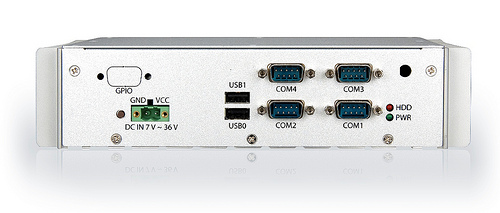 The VIA AMOS-5000 chassis combines with the unique integrated heatsink design found on Em-ITX boards. The discrete aluminum heatsink has direct contact with the processor and chipset on reverse side of the board, forming a solid, robust base for chassis assembly. An optional storage compartment can also be added.
For more information about the VIA AMOS-5000 modular chassis kit please visit:
http://www.via.com.tw/en/products/embedded/ProductDetail.jsp?productLine=2&id=990&tabs=1
Source: VIA