As demand has increased for digital video storage, including high-definition (HD) video, and as the variety of video-systems configurations increases, WD®  today expanded its line of hard drives for AV/DVR and surveillance applications to include small form factor, 2.5-inch SATA hard drives. WD AV-25 hard drives provide high reliability with a Mean Time Between Failure (MTBF) of 1 million hours and are engineered specifically for demanding, always-on multimedia streaming applications, while running at cool and quiet temperatures.
In addition to high reliability, WD AV-25 hard drives meet the demanding requirements of the AV/DVR and surveillance markets by offering customers universal compatibility, low power consumption and the ability to simultaneously record multiple audio and/or high-definition video streams. The new WD AV-25 hard drive is ideal for applications such as DVRs (digital video recorders), digital video surveillance and other small form factor environments where power consumption and 24×7 reliability are critical.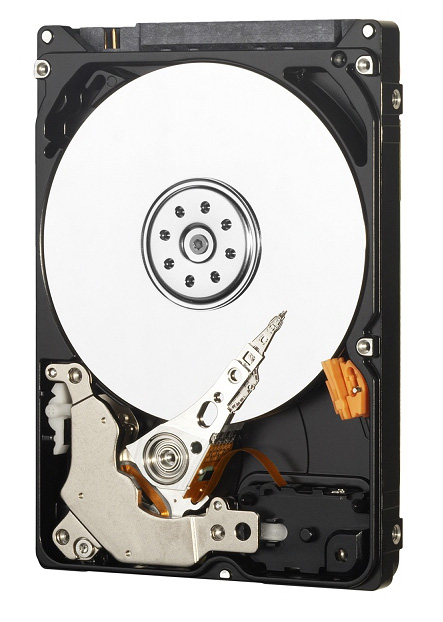 "Customers that market audio and video recording applications, such as DVRs, media centers and mainstream surveillance systems, often require 24×7 operation from hard drives," said Jim Welsh, senior vice president and general manager of WD's branded products and consumer electronics groups. "WD AV-25 hard drives are designed to withstand these demanding environments and offer consumers a small form factor solution that consumes less power, generates less heat, and operates quietly and, most importantly, reliably."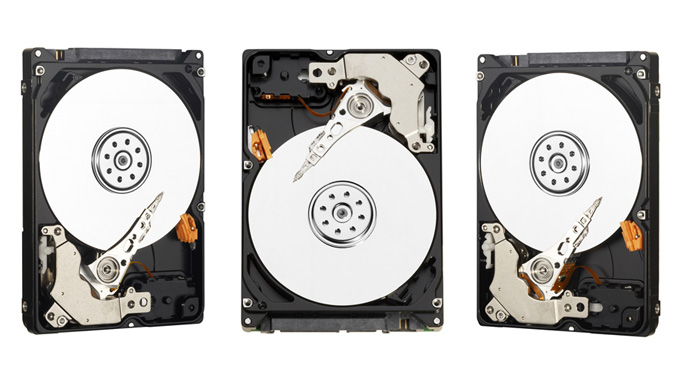 Features of the WD AV-25 hard drive include:
24×7 reliability – Designed to last in always-on streaming digital audio/video environments such as DVR/PVR, digital video surveillance and other demanding multimedia applications.
Advanced Format technology – Leading edge technology that delivers improved video quality and AV performance through enhanced error correction capability.
SilkStream™ technology – Optimized for smooth, continuous digital video playback of up to five simultaneous HD streams. SilkStream is compatible with the ATA streaming command set so AV customers can use standard streaming management and error recovery options.
Ultra-cool operation – A cool drive is a more reliable drive. WD continues to develop new and innovative ways to keep drives cool while they are operating.
Quiet – Noise levels have been minimized to less than one sone1 – virtually below the threshold of human hearing.
Low power consumption – The drive draws less than 2 Watts while operating and a mere 4.75 Watts during spin up.
1 million hours MTTF (MTBF) – Best-in-class reliability for small form factor AV storage.2
Preemptive Wear Leveling (PWL) – The drive arm frequently sweeps across the disk to reduce uneven wear on the drive surface common to audio video streaming applications.
Performance Specifications
Rotational Speed
5,400 RPM (nominal)
Buffer Size
32 MB
Average Latency
5.50 ms (nominal)
Load/unload Cycles
300,000 minimum
Transfer Rates
Buffer To Host (Serial ATA)
3 Gb/s (Max)
Physical Specifications
Formatted Capacity
320,072 MB
Capacity
320 GB
Interface
SATA 3 Gb/s
Form Factor
2.5-inch Drive
User Sectors Per Drive
625,142,448
Physical Dimensions
English
Height
0.374 Inches
Length
3.94 Inches
Width
2.75 Inches
Weight
0.22 Pounds
Metric
Height
9.5 mm
Length
100.2 mm
Width
69.85 mm
Weight
0.10 kg
Environmental Specifications
Shock
Operating Shock (Read)
350G, 2ms
Non-operating Shock
1000G, 2 ms
Acoustics
Idle Mode
23 dBA (average)
Seek Mode 0
25 dBA (average)
Temperature (English)
Operating
32° F to 140° F
Non-operating
-40° F to 149° F
Temperature (Metric)
Operating
-0° C to 60° C
Non-operating
-40° C to 65° C
Electrical Specifications
Current Requirements
Power Dissipation
Read/Write
1.6 Watts
Idle
0.65 Watts
Standby
0.20 Watts
Sleep
0.20 Watts
Price and Availability
The WD AV-25 hard drive is offered in capacities of 160 GB, 250 GB, 320 GB and 500 GB and has a 3-year limited warranty. The WD AV-25 160 GB, 250 GB and 320 GB hard drives are available now from select e-tailers and distributors. The WD AV-25 500 GB hard drive will be available next month. MSRP for the WD AV-25 hard drives range from $50.00 USD to $80.00 USD depending on capacity.
Source: WD