Symwave, a leading silicon supplier of system solutions for SuperSpeed USB devices and XONA Media, an advanced technology and services provider for entertainment kiosks, today debuted Instant Movie Download (XIMD) technology which incorporates USB 3.0 and enables consumers to download DVD-quality movies to portable devices in less than 10 seconds. This breakthrough download speed paves the way for dramatically improved consumer buying experiences via automated download stations at retail locations and beyond.
"Now, if you have to ask how long it takes to download that movie, it's too long. Content delivery at the incredible speeds of USB3 flash storage devices revolutionizes the movie rental experience"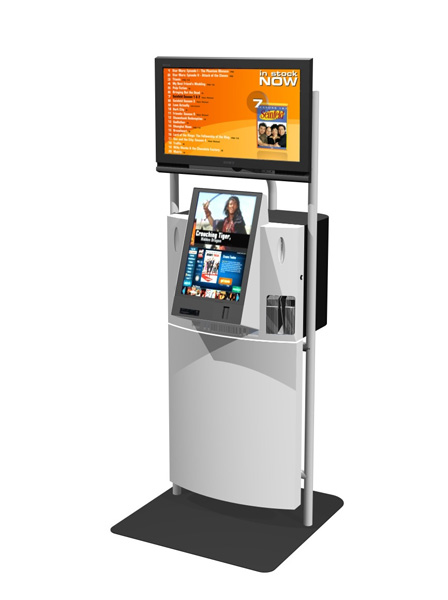 The MK3 DVD+Digital kiosk supports downloads to universally available USB 2.0 flash/thumb drives or, for the ultimate experience, to USB 3.0 enabled devices which have transfer rates up to 5 gigabits per second (Gbps). By supporting these instant digital content downloads, as well as physical DVDs and Blu-ray discs, the MK3 gives retailers and consumers the choice of media and the streamlined buying experience they demand. Additionally, with the introduction of the XIMD instant download technology, consumers benefit from unlimited inventory of movies that are never out of stock and do not need to be returned.
"Now, if you have to ask how long it takes to download that movie, it's too long. Content delivery at the incredible speeds of USB3 flash storage devices revolutionizes the movie rental experience," said John O'Neill, Vice President of Marketing at Symwave. "Consumers can select and download a movie at a convenient MK3 kiosk with the entire transaction taking less time than getting cash from an ATM. The movie playback is then just as simple as plugging the flash drive device in to any commonly used USB compatible media player including gaming platforms and DVD players."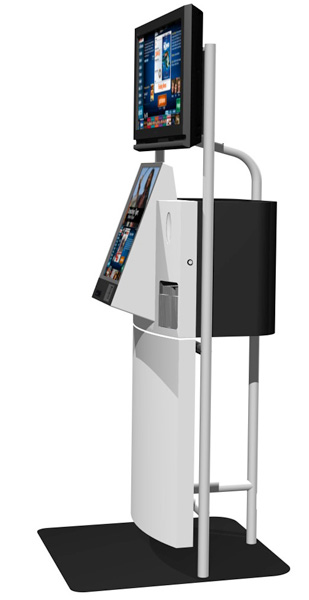 "Digital has become synonymous with instant," observes noted Trendwatching expert Renier Evers (www.trendwatching.com). "Consumers' ingrained lust for instant gratification is being satisfied by a host of novel, important (offline and online) real-time products, services and experiences."
"We developed the MK3 Kiosk to be the most flexible distribution platform for both today's and tomorrow's markets," said Pete Popcke, Chief Operating Officer of XONA Media. "A key design goal was to protect our operator and retailer customers in the coming digital transformation, with a digital download time at retail locations up to 1000 times faster than downloading a movie at home. The performance, security and maturity of Symwave's USB 3.0 technology was a perfect companion to the MK3 design targets. The 10 second movie download sets a new standard at a wide variety of retail locations including grocery and convenience stores, restaurants, travel depots, and consumer electronics and big box discount retailers."
Source: Xona Media