Dolby Laboratories, Inc. announced that it is enabling and supporting consumer electronics makers in China to develop Blu-ray Disc(TM) products.
Three digital entertainment companies in China–TCL Technoly Electronics (Huizhou) Co., Limited (TCL), MIT Technology Co., Limited (MIT Technology), and Lite-On IT Corporation (Lite-On IT)–have agreed to license Dolby(R) TrueHD, a lossless compression technology, and Dolby Digital Plus, which delivers up to 7.1 channels of surround sound for future Blu-ray Disc products.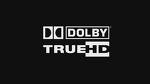 The world's leading studios and content creators have embraced Dolby TrueHD and Dolby Digital Plus to enhance the experience delivered from Blu-ray Discs. Nearly 70 home audio systems and 50 Blu-ray Disc players from 30 companies around the world use Dolby TrueHD, Dolby Digital Plus, or both. Today's announcement demonstrates Dolby's continuing commitment to help expand the market for high-definition entertainment and support the efforts of digital entertainment companies in China.
"China is, strategically, a very important market for Dolby, and we are pleased to be working closely with key customers like TCL, MIT Technology, and Lite-On IT," said Mahesh Sundaram, Vice President, Asia Pacific, Dolby Laboratories. "We are committed to partnering with our customers in China to promote their products incorporating Dolby technology and to help them grow the industry by delivering the best high-definition experiences to consumers around the world."
"We are very excited to be one of the first companies in China to partner with Dolby and license Dolby's flagship technologies in Blu-ray Disc production," said Song Yonghong, Standing Deputy General Manager of TCL. "Dolby has partnered with us since 2000, and has not only provided cutting-edge technology, but also strong local engineering and testing support to help us develop the products."
"With Dolby's strong brand recognition and advanced technology, we are able to more easily touch the hearts of our customers worldwide with our products," said Minamikawa Hiroyuki, Managing Director, MIT Technology Co., Limited.
"We are proud to provide the best entertainment experience to consumers by using Dolby's technology," said Ted Mao, Manager of Product Strategy and Planning Division, Lite-On IT Corporation.
In addition to partnering with Chinese manufacturers, Dolby is also working to raise the awareness of high-definition sound among consumers and working closely with content providers and distributors to support the development of the high-definition industry in China.
Source: Dolby