Panasonic announced their  first Full HD 3D Blu-ray Disc Player- DMP-BDT300,  which features the brand new exclusively developed Panasonic's UniPhier LSI chip for processing the large volume of Full HD 3D movies.
This new UniPhier enables the player to output Full HD images in 1920×1080 resolutions in the so-called frame-sequential method. With this method, the images for left and right eye are displayed in alteration in order to create 3D images. The DMP-BDT300 is also equipped with USB port, SD card slot,twin HDMI output,  Wireless LAN adaptor, DLNA capability and includes VIERA CAST, which will feature additional content from new partners this year. It  supports JPEG, DivX Plus HD and MP3, and AVCHD, MPEG2 and JPEG content.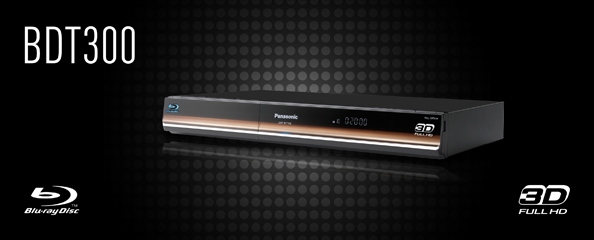 No information about release date an price yet.
Source: Panasonic