Patriot Memory updates its Patriot Box Office all-in-one media player with new extras and also rename it to PBO Core.
The Patriot PBO Core is a full-HD all-in-one media player, that supports Dolby/DTS encoding and most popular media formats such as H.264,ISO, VOB, DivX, xVid, MKV, MOV, MPEG and more. It packs a internal 2.5-inch hard drive bay, three USB ports and 10/100 Ethernet ( WiFi USB adapter optional).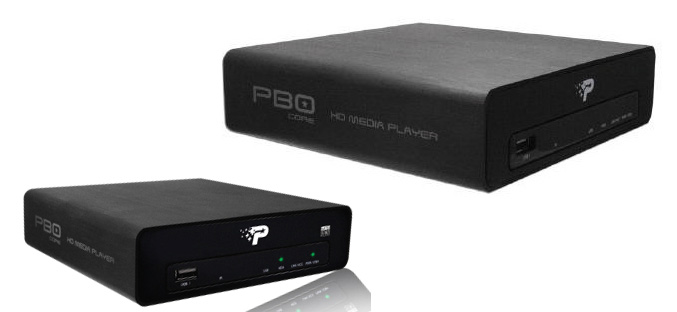 PBO Core gets new functions like Internet Media Services (IMS), wich provides a variety of streaming and internet enabled services such as video RSS feeds, streaming podcasts, online photo albums, live stock info, weather, news and more. Also the ability to play data from external optical USB devices and album artwork during audio playback, and also an enhanced user interface. The price is expected to be around $100.