ViewSonic announced a new solution for home video entertainment – the NexTV VMP75 network media player, delivering  Full HD 1080p playback from external storage devices or streaming media from home networks and the Internet.
The NexTV VMP75 connectivity includes HDMI, Composite, S/PDIF, USB and eSATA, a network connection through an Ethernet port or via 802.11b/g/n with optional wireless adapter. NexTV also supports an external USB keyboard and mouse. The media player support Netflix streaming platform and has integrated web browser, which allow you Internet surfing, RSS feeds as well and social networking sites like Twitter and Facebook, all through an intuitive user interface and full function remote control directly to your HDTVs.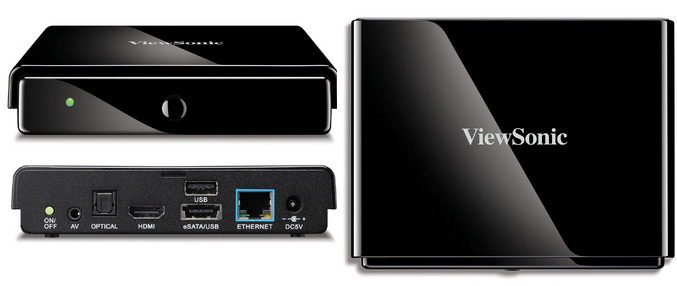 "Imagine the internet's endless library of information and entertainment in the palm of your hand and displayed on your HDTV in the comfort of your living room", said Josephine Chiu, senior product marketing manager, ViewSonic "The NexTV VMP75 brings all of your favorite entertainment choices directly into the heart of your home or office with easy and convenient play back or streaming to any HDTV. We're delighted to be opening up the possibilities of digital entertainment to enjoy or share in full HD quality."
The NexTV VMP75 has an MSRP of $149.99 and is available for pre-order from Amazon.com and Newegg.com.