AirWalk Communications, an innovator in IP-based cellular radio network equipment, introduced its EdgePoint™ PRO, a compact enterprise femtocell that brings optimal cellular service to enterprise offices and other in-building facilities.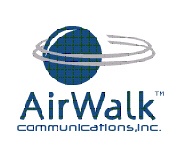 AirWalk announced EdgePoint PRO in advance of the CTIA Wireless 2009 conference, where AirWalk will demonstrate the new unit in Booth 8127 during the April 1-3 event in Las Vegas.
EdgePoint PRO is designed to assure mobile phone users secure continuous coverage and mobility in a variety of enterprise settings, regardless of the location's proximity to the macro cellular network. The unit acts as a cellular access point and plugs directly into an existing broadband connection to extend 3G wireless CDMA services for voice and data. The EdgePoint PRO leverages the enterprise's broadband link for backhaul which reduces operators' capital expenditures and maximizes macro network efficiencies.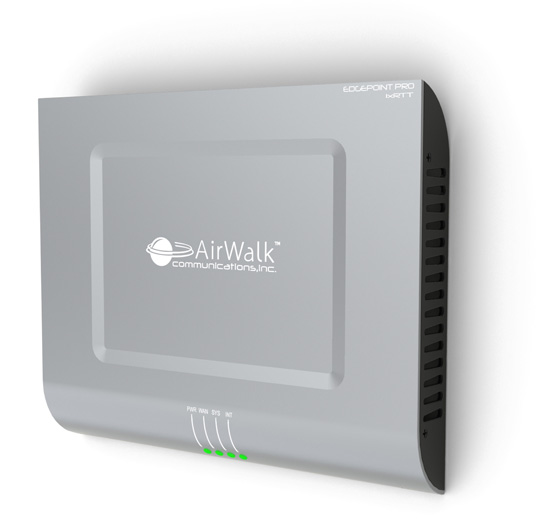 With the 1xEV-DO EdgePoint PRO, enterprises have a viable alternative to a WiFi network. Users are able to use their existing mobile phone or laptop with data aircard to access high-speed data. In addition, the EdgePoint PRO in 1xRTT allows users to rely on their mobile device as their primary phone both inside and outside their workplace.
"Operators are showing remarkable interest in EdgePoint PRO because it is an affordable and reliable solution for cellular-challenged indoor settings where the macro network simply cannot accommodate coverage requirements," said Serge Pequeux, president and CEO of AirWalk. "EdgePoint PRO can contribute to cellular usage by extending seamless service into the enterprise. In-building minutes of use are offered at a fixed rate while supporting additional enterprise voice and data applications."
"A totally untapped market to date is the one for enterprise femtocells," observed Allen Nogee, Principal Analyst for In-Stat. "These devices will not only allow both small and large businesses to provide a better wireless signal for their employees, but also to offer wireless/PBX integration at a level never before possible."
EdgePoint PRO has an unrivaled clustering feature that assures soft handoff between multiple units and the macro network. A single EdgePoint PRO supports up to 28 users with 200mW of power. It is available in 1xRTT or 1xEV-DO Rev. A, and it is available as a wall mount or rack mount unit. EdgePoint PRO integrates the base transceiver station (BTS), base station controller (BSC), packet control function (PCF), and operations and maintenance (O&M).
In 2008, AirWalk introduced its residential and small office femtocell, the EdgePoint.
About AirWalk Communications
AirWalk Communications, Inc. is a developer of IP CDMA Radio Access Network (IP-RAN) products that deliver 3G voice and data platforms. AirWalk's products are modular, stackable and increase coverage and capacity. AirWalk delivered the industry's first base station and base station controller in a single, inexpensive, compact platform. The company's radio products operate on the global CDMA licensed frequencies and offer operators new sources of revenue. For more information, visit www.airwalkcom.com.
Source: Press Release